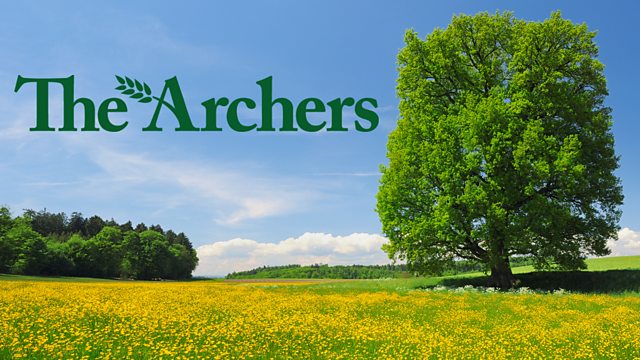 04/07/2013
The flower festival raised just over £1500, bringing the total to £4500. That's good but it's still a long way short of the required £30K.
Lynda is delayed so Jill, Kenton and Jazzer discuss the Highland Games. A few teams are planning to enter the tug of war. Jazzer's doing the sheaf toss, and has entered unknowing Ed. The ceilidh is booked for the Friday before. Jill reluctantly breaks the news that absent Lynda has approached a local performance poet, Logan McGregor. Jazzer desperately claims that he's already lined up a clan chief: Dougie.
Despite Kenton's doubts, Jazzer insists that not only does Dougie exist, but he is in fact a drinking buddy. And Jazzer needed to work fast to prevent the fete being spoiled by some latter-day William McGonagal.
Rob reluctantly accepts Brian's decision to let SPJ Personnel find the remaining dairy staff. Brian says it's Rob's job to mould them together as a team.
Emma and Neil proudly show George his own patch of garden. They buy seeds and plant them, and Neil brings one of Eddie's model pigs to decorate it. But Emma's hopes that it will divert George from his devotions founder. George gives thanks to God for the pig and then inveigles Emma into attending church as well!
Last on