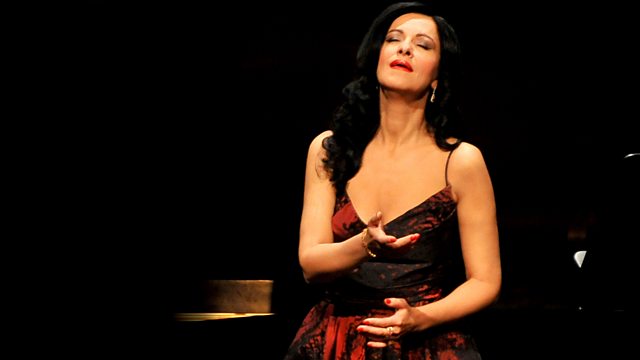 Over Afternoon Tea, world-renowned Romanian soprano Angela Gheorghiu tells Nina Myskow about scarcity and abundance, being spoon-fed by her mother, feasting on cakes and how to sweeten cabbage.
Growing up under the Ceausescu communist regime in Romania, the opera singer remembers standing in endless lines for rations and what you could get on the black market. Despite the hardships she describes the Romanian knack for feeding and generous hospitality.
Accompanied by a glass of champagne, Angela delights in homemade Romanian cozonac cake, a sweet fruit and nut-filled bread, eaten as a celebration cake especially around religious festivals. Feted for her prodigious musical talent at an early age, she studied at the Academy of Music in Bucharest, where she sometimes struggled to indulge her sweet tooth. Leaving Romania for the first time in her mid-20s, she describes her wonder at the shops full of food and produce.
Plus Angela remembers meeting her ex-husband-to-be, the tenor Roberto Alagna and reveals if, during her rare moments at home, she is now eating alone.
Producer: Rebecca Maxted
A Wise Buddah Production for BBC Radio 4.
Last on
Images of some of the food that Nina Myskow and her guests ate during their discussions.