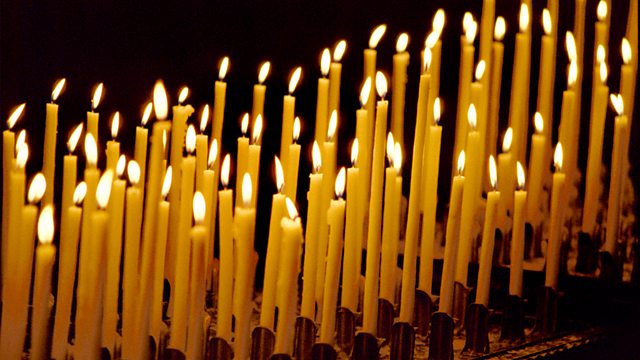 01/07/2013
A spiritual comment and prayer to begin the day with the Revd Roger Hutchings.
Last on
Prayer for the Day - Roger Hutchings
Good morning to you.  A friend of mine recently boarded an aircraft – with some trepidation - for the first time in thirty-five years.  A few days later, another friend showed me an app on his phone which showed the current position of all the aircraft of a particular airline flying throughout Europe: the little map was absolutely covered with planes.  I'm reminded of these things because I'm due to catch a flight myself today, and for me, as for millions of people, it's become as normal as stepping onto a bus or driving a car.  Even just three generations ago, it wasn't so: such has been the speed of change in mass travel.<?xml:namespace prefix = o ns = "urn:schemas-microsoft-com:office:office" />
Yet every journey, however commonplace, can become imprinted on our memories.  Obviously we remember the ones that go wrong – as when thousands of people had their flights cancelled two or three weeks ago because of industrial action in France.  We remember the very successful business trip, or the visit to friends in some faraway place.  And we remember journeys which were new beginnings – maybe to a honeymoon, or a first visit to some exotic resort.
We say various things to those leaving on a journey – 'take care' has become a common one, but 'go well', 'God bless', 'be safe' or 'bon voyage' all convey the hope that the journey will be a good experience.  'May God go with you' is a more 'religious' farewell.  All these things are an expression of our knowledge that life is risky, and perhaps if we are people of faith an expression of our desire to pray.
So we pray for those who travel today.  May they go in peace and arrive in safety.  Loving God, bless our going out and our coming in.  Amen.