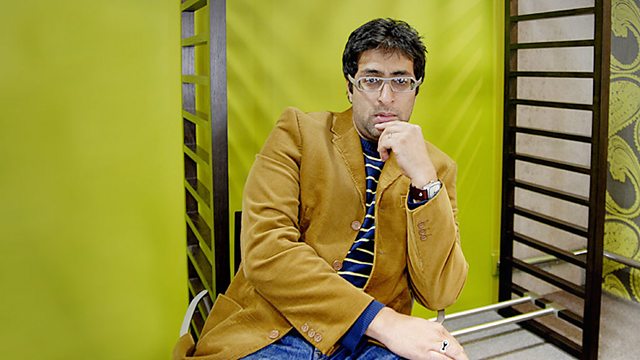 Sanjeev Kohli sits in
The new Artistic Director of Northern Stage, Lorne Campbell tells Sanjeev he's still to recruit cast for The Bloody Great Border Ballad Project which the company will be bringing to the Fringe this year. Find out what that's all about on Monday.
Niche author, Marcus Hearn shares his naughty postcards with Sanjeev. His illustrated book, Saucy Postcards: The Bamforth Collection sheds light on British culture and humour from the 1950's through to the 1970's. Initially controversial, they're and interesting window on a world gone by.
Lead guitarist and founder of The Kinks, Dave Davies has more than a couple of stories for Sanjeev and he also talks about his new album, 'I will Be Me'.
Tractor-driving, crime-writer James Oswald's debut novel "Natural Causes" was a best-seller. He'll be telling Sanjeev that he's successfully followed it up with his latest title, Book of Souls.
Independent Booksellers Week, a national celebration of the Britain's indie bookshops kicks off on Saturday. Barry Young of Young's Interesting Books in Shawlands, tells Sanjeev why small bookshops should be championed.
Last on