Add music you love and enjoy it with
Thin Lizzy

The Boys Are Back In Town

(Single), Vertigo, 10

Definitive Hits, Brisa, 13

Pet Shop Boys - Discography, EMI

(CD Single), Independiente

The Banana Splits

The Tra La La Song (One Banana, Two Banana)

Television's Greatest Hits Vol. 5: In Living Color (Various Artists), TVT Records

The Best Summer Ever (Various Artist, Virgin

70's Number Ones Vol 3, Old Gold

The Very Best Of Supertramp, Polygram Tv

Cool Couples (Various Artists), Sanctuary

P!nk & Lily Allen

True Love

(CD Single), RCA, 1

Super 70's (Various Artists), Virgin, 12

Queen - Greatest Hits II, Parlophone

Disco Fever (Various Artists), Global Television

Bee Gees - Their Greatest Hits, Polydor

(CD Single), Southern Ground, 1

Toploader

Dancing In The Moonlight

Onka's Big Moka - Toploader, Sony Soho Square

Presley - The All Time Greatest Hits, RCA

Shannon

Let The Music Play

The Greatest 80's Soul W/Ender (Va), Warner Strategic Market

Madonna

Into The Groove

(CD Single), Sire, 8

More Greatest Hits Of 80's (Various), Disky
PAUSE FOR THOUGHT

With Rev Ruth Scott, an Anglican vicar in Richmond.

Insurgency is not something you'd expect to be spoken about positively within the confines of Windsor Castle. No wonder my ears pricked up when a member of the Consultation meeting there over the last few days, suggested his world of banking had gone into crisis precisely because it lacked insurgents. By that he didn't mean men of violence but vital voices prepared to challenge the status quo when it's corrupt. It's easy for you or I, for families, communities, and institutions of any kind to become so caught up in our own small world, that we cease to see the damaging consequences of our actions on others.

Dissenting voices are critical to human wellbeing. In our society we don't make it easy for people effectively to question dubious practices in their own work place. This being the case the insights of outsiders are crucial. Because they don't share the same assumptions as insiders they can often ask more penetrating questions at less personal cost.

I work very intuitively so I need the guidance of people who are clear thinkers. I know they will challenge the sloppy thought-processing I don't always notice in myself. My colleague in Windsor recognised that his banking world failed because it lacked, or did not listen to those who could see the short-sightedness of their financial institutions.

In Christian tradition the Holy Spirit is the insurgent energy that drives people out of their complacency. In the past this Spirit was referred to as the Comforter, which seems a contradiction in terms, but in those times a comforter was someone who encouraged you forward by challenging that which held you back. Chris, I can't think of any individual or institution today which does not need such insurgency.
500 WORDS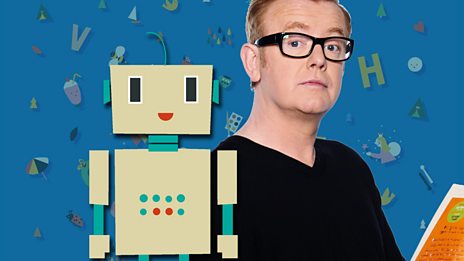 Featuring celebrity videos and top writing tips!
Free download
Catch up with the latest Breakfast fun with Chris Evans. Hear the best stories and the biggest…