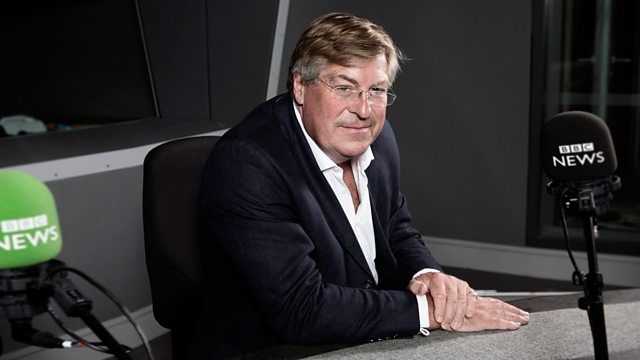 Archbishop Vincent Nichols; Hospital Chaplains; Lindisfarne Gospels
Listen in pop-out player
The Church of England is supporting a bid for hundreds of branches being offloaded by the Royal Bank of Scotland, raising the prospect of a new, ethical bank on the high street. William is joined by Stefan Stern from the Cass Business School.
In a landmark ruling earlier this week the US Supreme Court struck down a law that defines marriage as between a man and a woman only. The court's 5-4 vote said the Defence of Marriage Act, known as Doma, denied equal protection to same-sex couples. The court also declined to rule on a California ban on same-sex marriage known as Proposition 8. Matt Wells reports from New York.
The All Party Parliamentary Group on International Religious Freedom released its first report this week. One of its recommendations to the Government is the appointment of an ambassadorial figure in the Foreign Office to spearhead UK efforts on religious freedom. William speaks to Baroness Berridge who is chair of the group.
New research conducted by the BBC shows that acute hospital trusts in England have significantly reduced their number of chaplains in the last five years. Kevin Bocquet reports on the reasons behind the cuts and why many still believe chaplains play a significant role in the recovery process.
On Friday an estimated two hundred mosques across Britain delivered a sermon organised by the campaign group Together Against Grooming. This comes in response to string of cases including those in Rochdale, Derby and Oxford, but is this the right course of action? We hear from Ansar Ali, spokesperson for Together Against Grooming and Monowar Hussein, Imam at Eton College, who believes the sermon is a publicity stunt.
In response to this this week's Spending Review the Catholic church has raised concerns about the lack of support in place for struggling families. The Most Reverend Vincent Nichols, Archbishop of Westminster joins William to discuss his concerns.
Series Producer: Amanda Hancox
Producer: Annabel Deas
Producer: Dawn Bryan
Interviewees;
Archbishop Vincent Nichols
Stefan Stern
Baroness Berridge
Ansar Ali
Monowar Hussein.
Last on