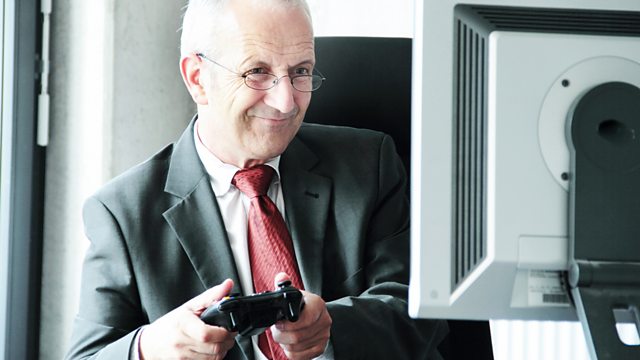 Holy Verses
In a programme about the role of poetry in worship, Mark Tully examines the work of the poets John Donne, Kathleen Raine and W.H. Auden, amongst others.
In conversation with the poet Michael Symmons Roberts, he discusses the concept of 'religious poetry' asks whether the term, as TS Eliot claimed, suggests that it's 'like a variety of minor poetry'. He asks what poetry has to offer religion and what it means to poets with faith.
The programme includes music by Stravinsky, John Coltrane and Simon and Garfunkel.
The readers are Toby Jones, Frances Cadder and Harriet Walter.
Producer: Frank Stirling
A Unique production for BBC Radio 4.
Last on
Readings
Title: 'The Poet Rediscovers His Psalm Book' from The Penguin Book of Irish Verse
Author: Frank O'Connor
Publisher: Penguin
ISBN-10: 0141439459



Title: 'Batter My Heart, Three Person'd God' from The Complete English Poems
Author: John Donne
Publisher: Penguin
ISBN-10: 0140422099


Title: 'O' Song' from Drysalter
Author: Michael Symmons Roberts
Publisher: Jonathan Cape
ISBN-10: 0224093592


Title: 'Ascension Day, 1964' from Collected Poems
Author: W H Auden
Publisher: Faber and Faber
ISBN-10: 0571221440

Title: 'Word Made Flesh' from The Collected Poems
Author: Kathleen Raine
Publisher: Golgonooza Press
ISBN-10: 0903880814