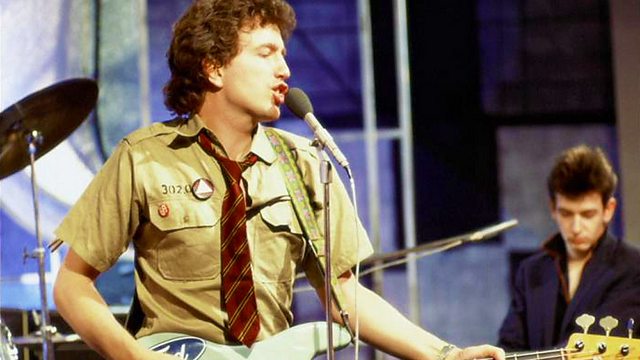 Panic in the County Hall
Johnnie Walker celebrates the decade of Arkwright, Granville and Gladys Emmanuel.
This week Johnnie catches up with Tom Robinson, leader of the incendiary Tom Robinson Band. Formed out of the punk and political activist scenes in late seventies London, the band burned brightly for two years at the end of the decade. Tom and Johnnie will cover how the band formed, the vitality of songs like Glad To Be Gay for the gay rights movement, and how important the small ads were for getting anything done as a musician.
Also on the show, Johnnie will take a look back at the very first Glastonbury with sounds from the archive, on the weekend of the forty-second festival. He'll also add another classic 7" into Johnnie's Jukebox, his personal collection of solid gold hits.
Last on
The Overall Most Popular Tracks
Most added tracks from this show