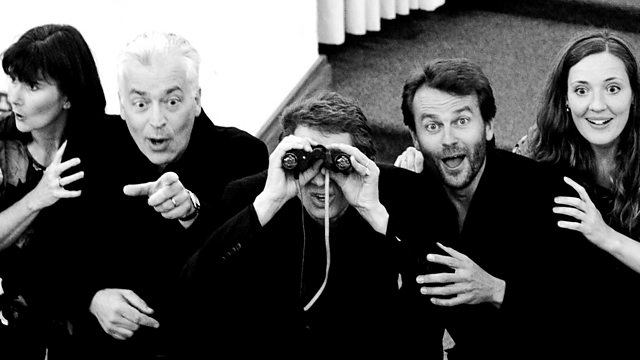 I Fagiolini - Music of the Spheres
Inspired by the ancient Greek idea of an ever-present music created by the planets as they revolved around the earth, Robert Hollingworth directs I Fagiolini at Lichfield Cathedral in a concert exploring mainly Renaissance music that seems to exist on a different plane - the music of the spheres.
Live from Lichfield Cathedral. Presented by Stuart Flinders.
I Fagiolini
Robert Hollingworth (director)
William Byrd (c.1540-1623) - Ad Dominum cum tribularer
Hildegard of Bingen (1098-1179) - O viridissima virga
Josquin (c.1540-1521) - Agnus Dei from Missa 'Lhomme armé 6ti toni'
Guillaume de Machaut (c.1300-1377) - Rose, liz, printemps
Tomas Luis de Victoria (1548-1611) - Alma redemptoris mater
Don Fernando de las Infantas (1534-c.1610) - Loquebantur variis linguis
Interval
Thomas Tallis (c.1505-1585) - O sacrum convivium
Giaches de Wert (1535-1596) - Vox in Rama
Sigismondo d'India (c.1582-1629) - Strana armonia d'amore
Daniel-Lesur (1908-2002) - Dialogue (from Le Cantique des Cantiques)
Hildegard of Bingen - O virga ac diadema
Steve Martland (1959-2013) - Skywalk
Adrian Williams (b.1956) - Hymn to awe
Encore - Bheka Dlamini - Umsindisi
And that concert from Lichfiled Cathedral is followed by music for solo cello played by Matthew Barley at this year's Newbury Festival. His programme ranged from Bach to John Tavener, James MacMIllan and Dai Fujikora.
Last on