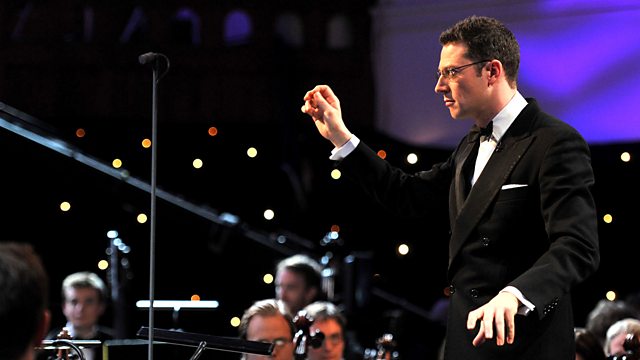 BBC Philharmonic - Richard Rodney Bennett Celebration
Live from the BBC Philharmonic's home at MediaCity in Salford.
Presented by Catherine Bott.
The BBC Philharmonic, conducted by John Wilson, celebrate the life and music of Richard Rodney Bennett, who died in December. The programme includes concert pieces, film music and a selection of his songs with Claire Martin.
Murder on the Orient Express: Overture
Reflections on a Sixteenth Century Tune
Marimba Concerto
20:15 During the interval Catherine Bott introduces some recordings of Richard Rodney Bennett's chamber and choral music - including the BBC Singers in his Serenades for chorus
20:35
Partita for Orchestra
Early To Bed
Goodbye For Now
I Never Went Away
Yanks: Love Theme
Murder On The Orient Express: Waltz
BBC Philharmonic
John Wilson (conductor)
James Larter (marimba)
Claire Martin (singer)
And that concert is followed by music for solo cello played by Matthew Barley at this year's Newbury Festival. The programme ranged from Bach and Britten to James MacMIllan and John Tavener.
Last on