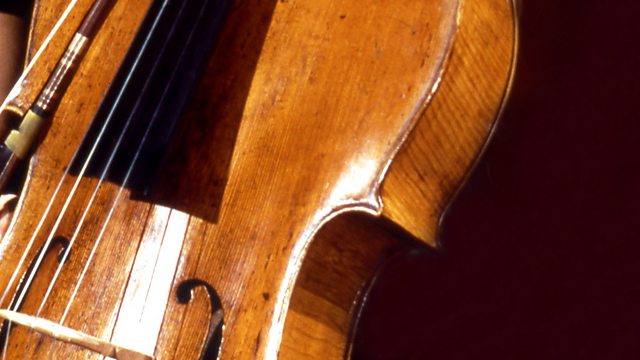 Alban Gerhardt, Steven Osborne - Beethoven, Britten, Brahms
Live from The Stables, Wavendon
Alban Gerhardt (cello)
Steven Osborne (piano)
Brahms: Cello Sonata No.1 in E minor, Op 38
Britten: Cello Sonata in C, Op.65
Beethoven: Cello Sonata in C, Op.102'1
Beethoven: Cello Sonata in D, Op.102'2
Cellist Alban Gerhardt and pianist Steven Osborne visit The Stables in Wavendon for a recital of cello sonatas by Beethoven, Britten and Brahms. All four sonatas are now staples in the cello repertoire.
Brahms completed his first cello sonata in 1865 as a "sonata for piano and cello", stating that the piano "should be a partner - often a leading, often a watchful and considerate partner - but it should under no circumstances assume a purely accompanying role". It's a homage to JS Bach, and uses themes from Bach's Art of Fugue which weave in and out of Brahms's own melodic lines.
Britten composed his cello sonata in 1960 after hearing Mstislav Rostropovich for the first time - a relationship which would endure for the rest of Britten's life.
Beethoven's two last cello sonatas are dedicated to his close friend, the countess Marie von Erdody. He completed them in 1817, by which time Beethoven's deafness was becoming increasingly profound. Critics of the time were often perplexed by Beethoven's last compositions, and one described the sonatas as eliciting "the most unexpected and unusual reactions, not only by their form but by the use of the piano as well. We have never been able to warm up to the two sonatas; but these compositions are perhaps a necessary link in the chain of Beethoven's works in order to lead us there where the steady hand of the maestro wanted to lead us."
Presented by Tom McKinney.
Last on