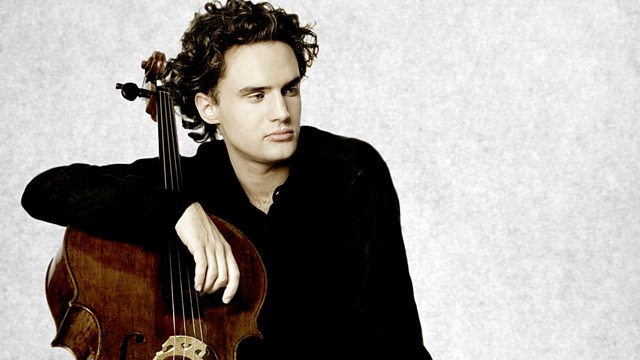 Leonard Elschenbroich, Alexei Grynyuk
Cellist and current Radio 3 New Generation Artist Leonard Elschenbroich is joined by pianist Alexei Grynyuk to perform Beethoven's Cello Sonata Op 102 No 1, Daniil Shafran's transcription of Shostakovich's Viola Sonata, and Rachmaninov's much-loved Vocalise.
Beethoven: Sonata for cello and piano in C major, Op 102 No 1
Shostakovich arr. Shafran: Sonata for viola and piano, Op 147
Rachmaninov: Vocalise
Recorded last year at The Sage, Gateshead.
Last on