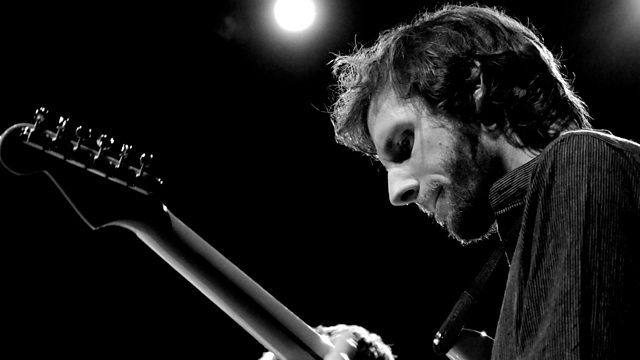 Barbacana at the 2013 Cheltenham Jazz Festival
A quartet bringing together musicians from the London and Paris scenes, via a Lithuanian jam session: Barbacana are rooted in a cosmopolitan outlook that's reflected in this performance from the 2013 Cheltenham Jazz Festival.
The Parisian duo of guitarist Adrien Dennefeld and percussionist Sylvain Darrifourcq bring African and minimalist flavours to a group that grew out of a chance meeting between Dennefeld and keys player Kit Downes in Vilnius. Downes and reeds player James Allsopp offer what Dennefeld describes as London's 'more instinctive' approach to collective improvisation and interplay. And together, Barbacana take in lilting grooves, sparse electronic textures, and slow-building riffs that visit a heavier, noisier soundworld.
Also on the programme, we explore the enduring appeal of Duke Ellington and his music to today's progressive musicians.
Last on