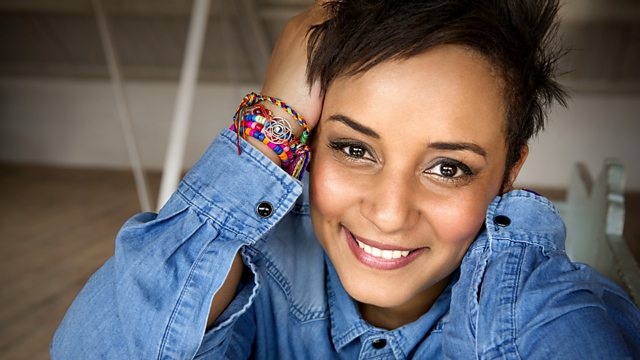 Adele Roberts: Get On The Bus
Adele got an amazing photo with her fav female rapper yesterday only to discover ... she was standing by the portaloos. Typical. We collect some photos that sum up your weekend.
Magical make-up fairy Justine Jenkins has more festival beauty tips. Plus live music from Example at Glastonbury.
Adele's Old Skool Bus - hop onto the bus and for some classic Jay-Z action.
Last on