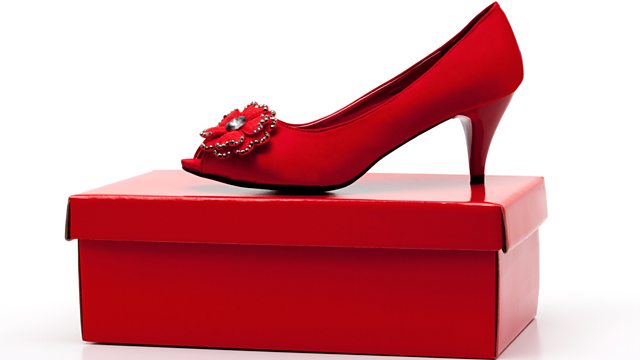 Birthday Shoes
By Pat Davis
When Kate finds a little pair of red shoes
hidden in her Mum's linen cupboard, she
remembers the day of her sixth birthday
as if it were yesterday...
Directed by Tracey Neale
The Story:
On the eve of her 40th birthday Kate keeps a vigil at the hospital bedside of her mother Maisie. Although Maisie treated her badly as a child, favouring her younger sister Sarah, it is Kate who is seeing her through this last illness.
While searching Maisie's linen cupboard for another nightdress, Kate is shocked to find a box containing a pair of red shoes. They were the beautiful shoes Kate was given for her sixth birthday but her "happiness soon cracked across" when her mother took the shoes away from her in a burst of anger because Kate had come back from the shops with scuffed shoes. The opening of the shoebox triggers childhood memories for Kate and she is determined to confront her mother with the red shoes that have been hidden away for thirty-four years.
When Sarah finally arrives back from America, too late to say her goodbye to her mother, she is full of remorse for not having being around more. Kate tells her that she let Maisie believe she was Sarah and so allowed Maisie to die content believing "her little angel" had returned in time. The sisters talk of the past and Sarah tells Kate how hard it was to be the favourite and see her sister suffer at their Mother's hands. The air is cleared and when Kate tells Sarah she is pregnant her sister is overjoyed. As one life has ebbed away another has begun to grow and Kate finds herself able to forgive Maisie and let the past go too.
The Writer:
Pat Davis has written another beautiful play in BIRTHDAY SHOES. This story is told with poignancy, humour and shows how complex relationships can be healed through forgiveness. Pat has had seven plays broadcast on Radio Four, five on RTE and her play SOMEONE, SOMEWHERE was awarded a Sony Silver in 2002. She has also had two stage plays performed at the King's Head.
Last on
Credits
| Role | Contributor |
| --- | --- |
| Kate | Jasmine Hyde |
| Sarah | Bethan Walker |
| Maisie | Kate Binchy |
| Nurse | Joanna Brookes |
| Director | Tracey Neale |
| Producer | Tracey Neale |
| Writer | Pat Davis |