Child refugees in Syria; childcare; oversharing online
Helping child refugees in Syria; childcare - who should pay? Prof Nancy Rothwell on breaking the rules; how much should you share online about your relationship?
Jenni Murray presents the programme that offers a female perspective on the world.
Last on
Refugee parenting in Syria
According to figures from
UNICEF
, almost 4 million children are now in need of humanitarian aid due to the crisis in Syria. 3.1 million of those are still inside Syria, whilst some 800,000 are sheltering in refugee camps and neighbouring countries. Psychology PhD student Aala El-Khani, a British born woman whose parents were Syrian, took her own children with her when she went to visit the refugee camps earlier this year. She observed that, whilst the mental health needs of refugees were getting some attention from international aid agencies, many parents were struggling to understand the psychological support needed for their children – many of whom had witnessed extreme violence and fled their homes when the crisis began. Jenni is joined by Aala and UNICEF child protection specialist, Jane MacPhail, who has worked with refugees in a number of emergency situations and is currently based in Jordan. They discuss what can be done to ensure that children and parents get the psychological support they need in order to keep families together.
The Power List: Prof Dame Nancy Rothwell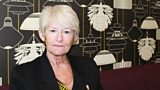 Prof Dame Nancy Rothwell is a leading neuroscientist and Vice Chancellor of the University of Manchester.  Earlier this year she was named by Woman's Hour as one of the 100 most powerful women in the UK.  She joins Jenni to explain why she thinks confidence is the key to reaching the top of your game.
The Economics of Childcare (pt 5)
In Europe, government subsidies mean parents spend  only  an average of 13% of their salary on childcare (5% in Sweden); in the UK it is 27%.  The average cost of childcare for each baby under two in the UK is more than £5,000 a year, rising to £6,000 in London (£15,000 and more at the top end).   But who should foot the bill for childcare?  Should it be the tax payer who pays, or should parents limit the number of children to what they can afford?  And, in providing financial support for parents should the only incentive be to get women back to work?  Jenni is joined by Dalia Ben-Galim, associate director for family, community and work at the Institute for Public Policy Research and Lynne Burnham from  Mothers At Home Matter.
Oversharing Online
Earlier this week David Beckham posted a photograph of his wife Victoria on Facebook. She's probably one of the most photographed women in the world, so it wouldn't have been unusual – except for the fact that she had a huge grin on her face.  David made sure his facebook friends knew that the real Victoria isn't quite as glum as we might assume – he wrote a caption which read "see, I told you she smiles". It was a rare and very direct insight in to the private life of one of the world's most famous couples – but it begs the question: how much is too much when it comes to sharing your relationship online?  Jenni is joined by social media commentator Kate Bussman, and journalist Jo Usmar to discuss.
Ed Miliband
Over recent weeks there's been a lot of campaigning to persuade the Bank of England to put a woman on the £5 bank note. The Labour leader, Ed Miliband yesterday joined that campaign when he addressed a Women in Advertising and Communications event. He speaks to Jenni to explain his point of view.
Deric Longden
The writer Deric Longden died recently and his book about the illness and death of his first wife, Diana's Story, was voted the most loved serial of the programme's first 50 years. We hear a clip of Deric Longden reading Diana's Story.
Credits
| Role | Contributor |
| --- | --- |
| Presenter | Jenni Murray |
| Interviewed Guest | Nancy Rothwell |
| Producer | Cecile Wright |