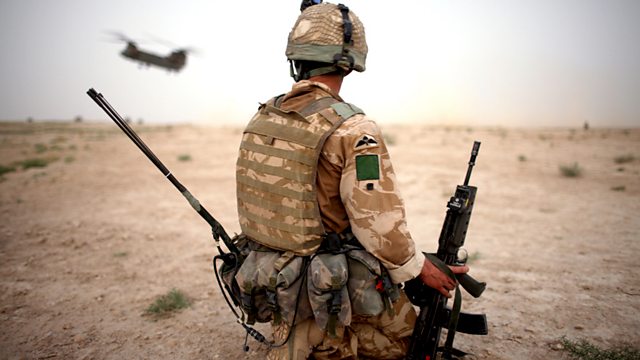 28/06/2013
News and current affairs. Including Sports Desk, Yesterday in Parliament, Weather, Thought for the Day.
Last on
Life Inside 'Islamic State': Diaries
In today's programme
Sarah Montague is in Afghanistan as British troops prepare to leave the country. Andy Murray's chances of Wimbledon victory appear high with Nadal, Tsonga and Federer all out already. And should people looking for work be offered jobs in the sex industry?
0900

Our editors this morning were Heba Ayoub and Dave McMullan. We're back tomorrow morning from 0700 with John Humphrys live at Glastonbury.




0855

The Today programme's Sarah Montague is currently in Kabul.




0850

Monday is the first day in the job for the new governor of the Bank of England, Mark Carney. He comes with a reputation as a financial rock star and as the man who guided Canada through the global financial crisis. The BBC's economics editor, Stephanie Flanders reports from Canada.




0845

Graeme Obree, nicknamed The Flying Scotsman, is a Scottish racing cyclist who twice broke the world hour record in 1993 and 94. He explains how he is trying to break the world human-powered land speed record, on a homemade bike in Nevada.



See more live updates