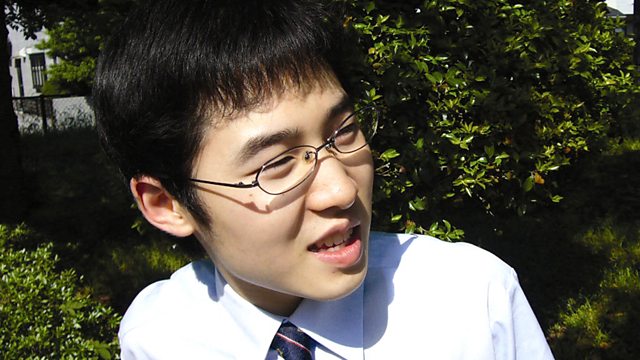 By Naoki Higashida
Translated by David Mitchell and K.A. Yoshida and introduced by David Mitchell
Read by Kasper Hilton-Hille
Thirteen year old Naoki Higashida explores how he experiences the world as a child with autism. He describes how going for a walk can melt him into nature and out of time, his feeling that the touch of another person might make his thoughts visible, and the pleasure of numbers and lines. Most movingly, he explains that because he struggles to have a conversation with another person, he can find himself desperately lonely and aching for company.
When novelist David Mitchell, whose own son has autism, discovered this extraordinary book, he felt that for the first time his own son was talking to him about what was going on inside his head, through the words of the young author.
Abridged and Produced by Allegra McIlroy.
Last on
David Mitchell talks about how Naoki's book helped him make sense of his son's autism.
Credits
| Role | Contributor |
| --- | --- |
| Reader | Kasper Hilton-Hille |
| Producer | Allegra McIlroy |
| Abridger | Allegra McIlroy |
| Writer | Naoki Higashida |
More from Books at the BBC