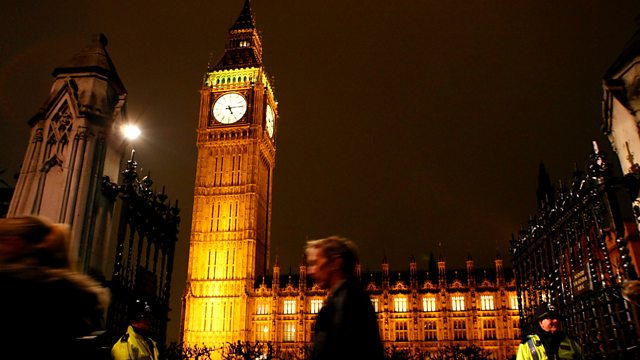 26/06/2013
Public sector workers are to lose their automatic annual pay rises. One of the headline measures announced by the Chancellor in the Commons as part of his 11.5 Billion pound package of spending cuts. Susan Hulme details the main parts of the speech and has reaction to it from all sides of the House.
Also on the programme.
* Will it ever get off the ground? MPs debate financial aspects of the controversial plan to run high-speed trains from London to Birmingham, Manchester and Leeds.
* At Prime Minister's Questions, David Cameron is asked about the latest allegations of 'dirty tricks' by police following the murder of teenager Stephen Lawrence in 1993.
* The former Prisons Inspector Lord Ramsbotham tells MPs why it's right that inmates of our jails should be allowed to vote.
* The Foreign Office Minister Alistair Burt says MPs will be given a say before the Government arms rebel forces in Syria.
Last on