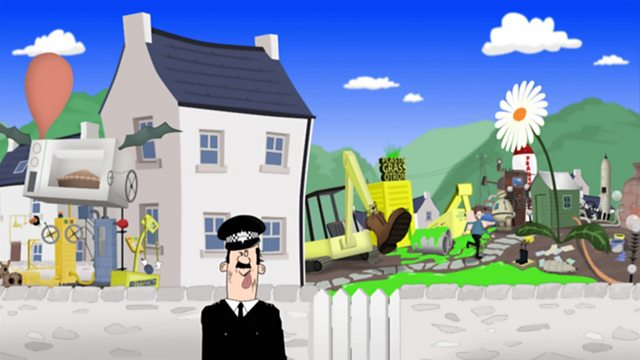 Innealan iongantach/The Terminutter
Mar is abhaist tha Peadar trang a' toirt beò na tha e a' faicinn le suil a mhac-meanmna. Chan eil an t-slioghe buileach re ge tha oir tha am beachd fhein aig an h-innealan a tha e a cruthachadh air de a bu choir dhaibh a dhèanamh.
Peter has been busy bringing his imagination to life. His creations however have a mind of their own and soon things are getting a bit out of control. How to solve the problem? In Peter's world there can only be one solution...
Last on