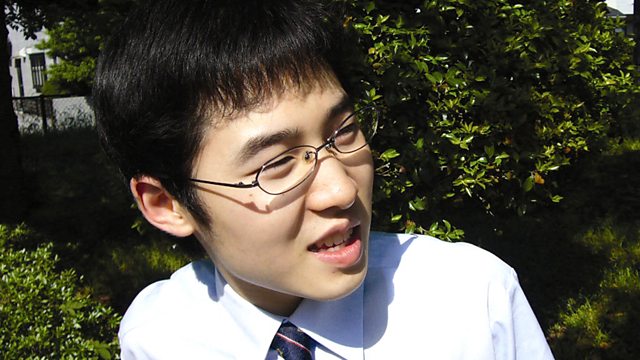 By Naoki Higashida
Translated by David Mitchell and K.A. Yoshida and introduced by David Mitchell
Read by Kasper Hilton-Hille
Thirteen year old Naoki Higashida reveals how his perception of the world is so alien to those without autism that he is often completely misunderstood. With delicate and moving descriptions he invites us into his world.
He explains how he can be immersed in the beauty of light filtered through his fingertips, or lost in the intricate world of memory and imagination.
Naoki's autism is so severe that he finds it difficult to hold a conversation, and he wrote the book painstakingly, using an 'Alphabet Grid', Japanese character by character.
When the author David Mitchell, whose own son has autism, discovered this extraordinary book, he felt that for the first time his own son was talking to him about what was going on inside his head, through the words of the young author.
Abridged and Produced by Allegra McIlroy.
Last on
David Mitchell talks about how Naoki's book helped him make sense of his son's autism.
Credits
| Role | Contributor |
| --- | --- |
| Reader | Kasper Hilton-Hille |
| Producer | Allegra McIlroy |
| Abridger | Allegra McIlroy |
| Writer | Naoki Higashida |
More from Books at the BBC