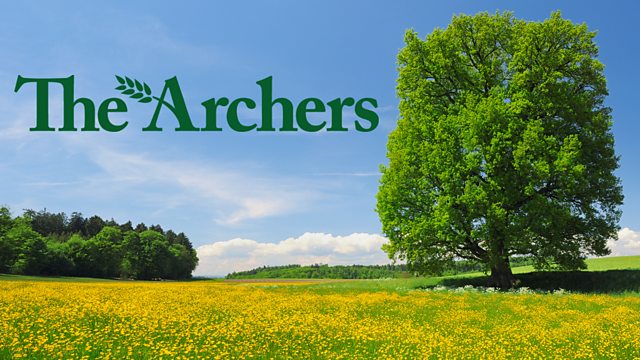 25/06/2013
Concerned Oliver's dismayed to find Caroline having lunch at her desk. She's keen to do some radical thinking to improve dwindling occupancy rates. He tries to make some helpful suggestions, not least that she eats her lunch. But she's not really hungry. When she informs Oliver she'll be working late he's unimpressed. She reminds him they have their anniversary to look forward to, but disappoints him again when she turns down his offer of a night away. She's far too busy. But a meal out will be wonderful, and she promises she won't mention work once.
Oliver offers moral support to Tom, assuring him they're doing the right thing selling the cows. He never regretted his own decision to sell his farm; pastures new can be a very positive thing. Helen remarks on how busy Caroline seems at the moment. Oliver ruefully agrees.
Helen's worried about Tom's brand advertising boards and his plans to promote Ambridge Organics at the sale. She feels their parents have enough to cope with already. The reality of the farm without cows is just starting to hit Helen. Tom's encouraging; he urges her to enjoy tomorrow. It'll be a new beginning.
Last on