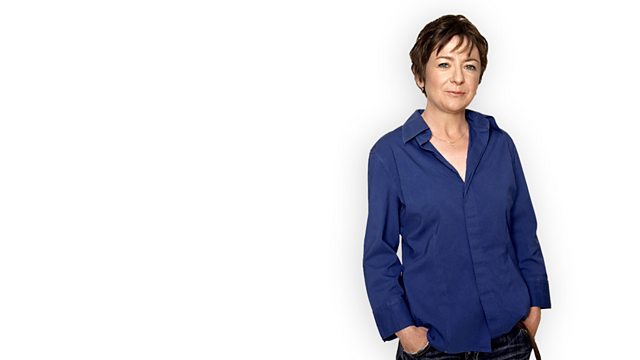 Fleur Adcock; Sonia Boyce; the cost of childcare
Listen in pop-out player
Our series on the economics of childcare continues with a look at why it's so expensive in the UK and what the government can do to help. We find out how challenging is it to balance the books whilst still providing high quality childcare. Should pornography be studied by academics? Scat: Sound and Collaboration; the latest exhibition by multimedia artist Sonia Boyce MBE and one of Britain's best-known poets Fleur Adcock discusses her latest collection of poems 'Glass Wings'.
Last on
Studying Porn
Pornography is a topic that invites controversy from every angle. But some 30% of all internet bandwidth is estimated to carry pornography, and much of it seemingly increasingly violent. As online pornography grows, it's becoming difficult to turn a blind eye to the industry and its effects on human interaction thereof.  Two academics at Middlesex University are setting up a peer-reviewed journal to look at pornography as an academic subject – but they've been criticised heavily for 'supporting the porn industry'.  Is it possible to talk about pornography and assess the effects without being criticised for being "pro-porn"?  Dr Clarissa Smith is co-editor of the Porn Studies Journal and Reader in Sexual Cultures at the University of Sunderland, and Jenny Kemp works with Zero Tolerance - a charity working to tackle the causes of men's violence against women.
Sonia Boyce
Sonia Boyce, MBE is a British Afro-Caribbean multi-media artist. Her work often explores issues of identity, gender and ethnicity in Britain today using aspects of both contemporary urban lives and the historical events in which those experiences are rooted. Her current exhibition 'Scat: Sound and Collaboration' at INIVA (Institute of International Visual Arts) explores the significance of sound in art, playing with history and social identity through the re-appropriation of archive. The exhibition also features aspects of 'The Devotional Collection', a multi-media archive which charts the history of black women in the music industry. Sonia joins Jane Garvey to talk about her current projects and reflect on how her work, and the industry, has changed since she burst on to the British Art scene in the eighties.
Fleur Adcock
One of Britain's best-known poets, Fleur Adcock, discusses her latest collection of poems, Glass Wings. She received an OBE in 1996, and the Queen's Gold Medal for Poetry in 2006 for Poems 1960-2000. Her new book with her trademark wry humour is full of poems that look at the trials of old age, marriage, family wills and encounters with insects in her native New Zealand.
The Economics of Childcare (Part 2)
Research by the Dfe shows that a quarter of British nurseries make a loss and the average salary of child minders is around £7,600, yet parents in the UK pay more for childcare than most of their European counterparts.  The cost of childcare is rising faster than household incomes and now accounts for more than 25% of the average family's net income.  As part of our series of programmes this week on the economics of childcare, we look at just why childcare is so expensive in the UK and what government plans are to ease the burden on parents.  Jane is joined by Anand Shukla of the Daycare Trust which campaigns for affordable, accessible childcare, and Purnima Tanuku from the National Day Nurseries Association.
Credits
| Role | Contributor |
| --- | --- |
| Presenter | Jane Garvey |
| Interviewed Guest | Fleur Adcock |
| Interviewed Guest | Sonia Boyce |
| Producer | Sarah Parfitt |
The Woman's Hour 2015 Power List: Influencers