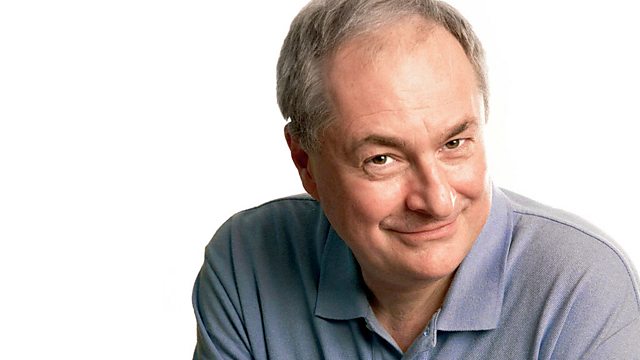 (8/13)
Do you know which novelty dance became popular after Charles Lindberg's crossing of the Atlantic in 1927? Or which singer made the most successful recording of the soul standard 'The Shoop Shoop Song'?
If so, you may be able to match the contestants in today's quiz. Paul Gambaccini asks these and many other questions in the wide-ranging music quiz, this week featuring contestants from Brighton, Bristol and Cheltenham. The one who can demonstrate the broadest general musical knowledge will win through to the 2013 semi-finals, which start in a fortnight's time.
There are extracts to suit all tastes, and plenty of musical trivia and anecdotes.
Producer: Paul Bajoria.
Last on
THIS WEEK'S COMPETITORS
RAY ALLEN, a retired headteacher from Brighton;
PAUL BURGESS, a civil servant from Cheltenham;
TERRY WEIDS, a retired retail manager from Bristol.
MUSIC IN HEAT 8
Round One
Elgar: Sea Pictures - 'Where Corals Lie' (Janet Baker/LSO/Barbirolli)
Berlioz: Roman Carnival Overture (Boston SO/Munch)
Andrew Lloyd Webber/Tim Rice: Evita - 'I'd Be Surprisingly Good For You' (Madonna/Jonathan Pryce, movie soundtrack album)
Joyce Grenfell: 'Opera Interval'
Meredith Wilson: The Music Man - '76 Trombones' (Mormon Tabernacle Choir/Columbia SO/Ottley)
Eddy Grant: 'Baby Come Back' (The Equals)
Boulez
Berg: Lulu - Act III - Lulu's murder (Orchestre de l'Opera de Paris)
Messaien: Reveil des Oiseaux (DG Messaien Complete Edition)
Debussy: La Mer - 'Dialogue du vent et de la mer' (NYO/Boulez)
Masters of British Light Music
Eric Coates: 'Callin All Workers' (City of Birmingham Symphony Orch/Kilbey)
Albert Ketelby: 'In A Persian Market' (Philharmonia/Lanchbery)
Charles Williams: 'Devil's Galop' (BBC Concert Orch/Wordsworth)
Polish Composers
Lutoslawski: Variations on a Theme of Paganini (Glemser/Polish National RSO/Wit)
Gorecki: Symphony No.3 - 2nd movement (Dawn Upshaw/London Sinfonietta/Zinman)
Szymanowski: Mazurka, Op.50 No.18 (Martin Jones)