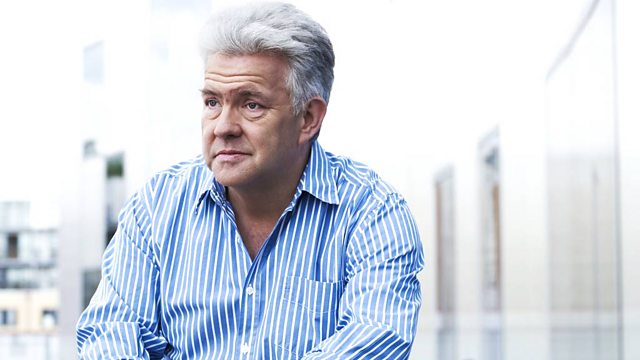 David Sedaris, Peter Gregson and Daniel Jones with The Listening Machine, Boo Hewerdine
Radio 3's 'Cabaret of the Word' presented by Ian McMillan. This week Ian's guests are David Sedaris, Peter Gregson and Daniel Jones with The Listening Machine, and Boo Hewerdine.
Last on
David Sedaris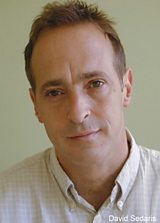 The American humourist and storyteller David Sedaris is a frequent guest on the American Public Radio programme 'This American Life'. He is the author of eight bestselling books and his latest collection of short stories is called 'Let's Explore Diabetes with Owls' (Abacus). David takes Ian through his notebook and explains how he comes up with his remarkable images.
The Listening Machine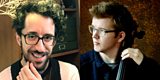 What would Twitter sound like if it were music? 'The Listening Machine' aims to find out. It's a computer programme which follows 500 Twitter users to generate a continuous symphony. The Listening Machine is the brainchild of sound artist Daniel Jones and composer and cellist Peter Gregson, in collaboration with the  Britten Sinfonia. Peter and Daniel explain how they create music from tweets, and show us how the sound of Twitter changes throughout the day. 
Boo Hewerdine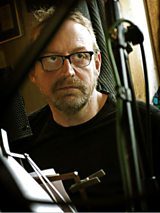 Boo Hewerdine is a singer and songwriter who has performed with bands 'State of the Union' and 'The Bible' and collaborated with the likes of Eddi Reader and Chris Difford, as well as performing solo. Boo is here with a new commission for The Verb - a song for mid-life. It's called 'The Longest Song', and reflects on his own experience working as a musician. Boo also shares an extract from his blog, a taxonomy of extremely rare British birds. His forthcoming album 'My Name in the Brackets' features notable covers of his songs side by side with his own versions.