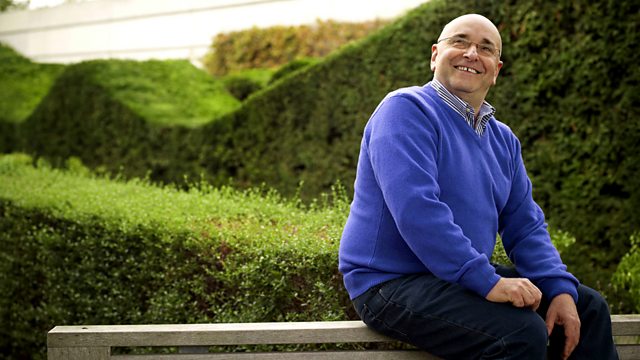 Wednesday - Rob Cowan
9am
A selection of music, including the Essential CD of the Week: York Bowen Piano Works, performed by Joop Celis.
9.30-10.30am
A daily brainteaser, and performances by our Artist of the Week, Mikhail Pletnev.
10.30am
This week, Rob's guest is the Irish award-winning writer Colm Toibin: essayist, playwright, journalist, critic and poet. His work as a journalist and writer includes 'Bad Blood: A Walk Along the Irish Border' (1987) and 'The Sign of the Cross: Travels in Catholic Europe' (1994). His novels include: 'The Blackwater Lightship' (1999, shortlisted for the Booker Prize and made into a film starring Angela Lansbury), 'The Master' (2004, winner of the Dublin IMPAC Prize; the Prix du Meilleur Livre; the LA Times Novel of the Year; and shortlisted for the Booker Prize) and 'Brooklyn' (2009, winner of the Costa Novel of the Year). His short story collections are 'Mothers and Sons' (2006, winner of the Edge Hill Prize) and 'The Empty Family (2010). His play 'Beauty in a Broken Place' was performed at the Peacock Theatre in Dublin in 2004. His other books include: 'The Modern Library: the 200 Best Novels Since 1950' (with Carmen Callil) and 'All a Novelist Needs: Essays on Henry James' (2010). He has edited 'The Penguin Book of Irish Fiction'. He is a regular contributor to the Dublin Review, the New York Review of Books and the London Review of Books.
11am
20 Great British Works
Elgar: Violin Concerto in B minor, Op.61
James Ehnes (violin)
Philharmonia Orchestra
Andrew Davis (conductor).
Last on