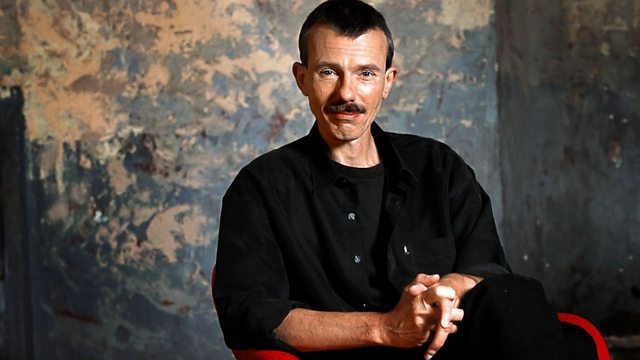 26/06/2013
Jonathan Swain presents a recital of songs by Chopin and his contemporaries performed by soprano Dorothee Mields interspersed with Chopin Nocturnes by pianist Nelson Goerner recorded in Poland.
12:31 AM
Chopin, Fryderyk [1810-1849]
Nocturne No 8 in D flat Op.27 No.2
Nelson Goerner (piano)
12:37 AM
Mozart, Wolfgang Amadeus [1756-1791]
Abendempfindung (Abend ist's) K.523
Dorothee Mields (soprano), Nelson Goerner (piano)
12:42 AM
Chopin
Zyczenie (The wish), Op.74 No.1
Mields/Goerner
12:44 AM
Moniuszko, Stanislaw [1819-1872]
The Little Field Rose
Mields/Goerner
12:46 AM
Moniuszko
Mad Ophelia's Song
Mields/Goerner
12:49 AM
Mozart
Das Veilchen K.476
Mields/Goerner
12:52 AM
Chopin
Lithuanian Song, Op.74 No.16
Mields/Goerner
12:54 AM
Mozart
Als Luise die Briefe K.520
Mields/Goerner
12:56 AM
Chopin
Nocturne No 14 in F sharp minor Op.48 No.2
Nelson Goerner
1:04 AM
Schubert, Franz [1797-1828]
Am Fenster D.878
Mields/Goerner
1:09 AM
Moniuszko
The Goldfish
Mields/Goerner
1:12 AM
Schubert
Schwanengesang (Wie klag ich's aus) D.744
Mields/Goerner
1:14 AM
Chopin
Leaves are Falling, Op.74 No.17
Mields/Goerner
1:19 AM
Schubert
Der Leiermann - from Winterreise D.911
Mields/Goerner
1:23 AM
Zarzycki, Aleksander [1834-1895]
Polish Suite (Op.37)
National Polish Radio Symphony Orchestra, Andrzej Straszynski (conductor)
1:49 AM
Chopin
Nocturne No 17 in B Op.62 No.1
Nelson Goerner
1:55 AM
Chopin
Nocturne No 18 in E, Op.62 No.2
Nelson Goerner
2:01 AM
Schubert
Du bist die Ruh D.776
Mields/Goerner
2:06 AM
Chopin
Posel, Op.74 No.7
Mields/Goerner
2:08 AM
Chopin
Nie ma czego trzeba, Op.74 No.13
Mields/Goerner
2:14 AM
Schubert
Die Männer sind mechant - No.3 from D866
Mields/Goerner
2:16 AM
Moniuszko
Piesn Nai
Mields/Goerner
2:21 AM
Schubert
Lachen und Weinen D.777
Mields/Goerner
2:24 AM
Chopin
Sliczny chlopiec Op.74 No.8
Mields/Goerner
2:26 AM
Beethoven, Ludwig van [1770 -1827]
Resignation WoO.149
Mields/Goerner
2:31 AM
Tchaikovsky, Pyotr Il'yich [1840-1893]
Violin Concerto in D major (Op.35)
Anne-Sofie Mutter (violin), Oslo Philharmonic Orchestra, André Previn (conductor)
3:06 AM
Schutz, Heinrich [1585-1672]
Vater Abraham, erbarme dich mein (SWV.477)
La Capella Ducale, Musica Fiata Köln, Roland Wilson (director)
3:20 AM
Haydn, Joseph [1732-1809]
Quartet for strings (Op.20'2) in C major
Quatuor Tercea
3:40 AM
Dvorak, Antonin [1841-1904]
Polonaise for orchestra in E flat major
Slovak Radio Symphony Orchestra in Bratislava, Ludovít Rajter (conductor)
3:47 AM
Byrd, William [c.1540-1623]
Selection from 'The Battle' (MB.28.94)
Jautrite Putnina (piano)
3:52 AM
Mozart, Wolfgang Amadeus [1756-1791]
Quartet for flute and strings (K.285) in D major
Joanna G'froerer (flute), Martin Beaver (violin), Pinchas Zukerman (viola), Amanda Forsyth (cello)
4:07 AM
Ravel, Maurice [1875-1937]
Vocalise en forme de Habanera
Eir Inderhaug (soprano), Norwegian Radio Orchestra, Antoni Ros-Marbà (conductor)
4:11 AM
Allegri, Lorenzo [1567-1648]
Primo Ballo della notte d'amore & Sinfonica (Spirito del ciel)
Suzie Le Blanc, Barbara Borden, Dorothee Mields (sopranos), Christian Hilz (baritone), Tragicomedia, Stephen Stubbs (director)
4:21 AM
Nielsen, Carl [1865-1931]
Pan og Syrinx (FS.87) (Op.49)
Danish National Symphony Orchestra/DR, Michael Schønwandt (conductor)
4:31 AM
Mozart, Wolfgang Amadeus [1756-1791]
Romanze (Andante) from Eine Kleine Nachtmusik (K.525)
Slovenian Radio and Television Symphony Orchestra, Alexander Pitamic (conductor)
4:38 AM
Britten, Benjamin [1913-1976]
Early one morning
Elizabeth Watts (soprano), Paul Turner (piano)
4:42 AM
Musorgsky, Modest [1839-1881], arr. Rimsky-Korsakov, Nikolay [1844-1908]
A Night on Bare Mountain
New Zealand Symphony Orchestra, Alexander Lazarev (conductor)
4:56 AM
Zemzaris, Imants [b.1951]
The Light springs
Juris Gailitis (flute), Indulis Suna (violin)
5:02 AM
Borodin, Alexander [1833-1887]
Notturno (Andante) - from String Quartet No.2 in D
Slovak Radio Symphony Orchestra in Bratislava, Oliver Dohnányi (conductor)
5:11 AM
Beethoven, Ludwig van [1770 -1827]
Piano Sonata No.14 in C sharp minor 'Quasi una fantasia' (Moonlight)(Op.27 No.2)
Aldo Ciccolini (piano)
5:28 AM
Lipatti, Dinu [1917-1950]
Aubade for wind quartet
Nicolae Maxim (flute), Radu Chisu (oboe), Valeriu Barbuceanu (clarinet), Mihai Tanasila (bassoon)
5:48 AM
Scheidt, Samuel [1587-1654]
Christe, der du bist Tag und Licht for organ
Mario Penzar (organ)
5:50 AM
De Vocht, Lodewijk [1887-1977]
Naar Hoger Licht (Towards a Higher Light) (1933)
Luc Tooten (cello), Vlaams Radio Orkest, Jan Latham-Koenig (conductor)
5:58 AM
Ligeti, Gyorgy [1923-2006]
Lux Aeterna
Norwegian Soloists' Choir, Grete Helgerød (conductor)
6:08 AM
Ravel, Maurice [1875-1937]
Gaspard de la nuit
Benjamin Grosvenor (piano).
Last on