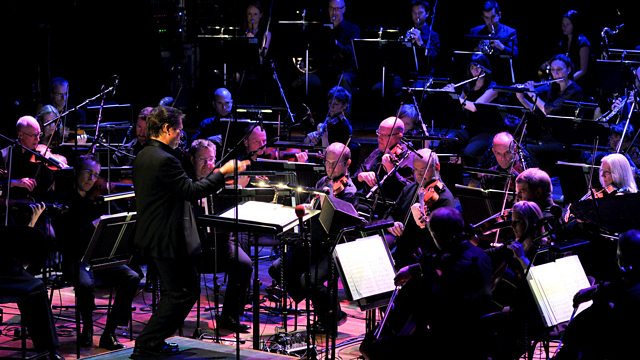 The Good Old Days
Ken Bruce aided and abetted by our guest music hall chairman Barry Cryer presents tonight's Friday Night is Music Night, as we recall the BBC TV series - The Good Old Days - first broadcast 60 years ago.
Later this year Friday Night Is Music Night will celebrate its 60th anniversary - for the last 60 years the BBC Concert Orchestra has been a constant feature of our Friday evening listening.
1953, as it turned out, was a fruitful year in BBC production. Apart from Friday Night is Music Night there had been the great achievement of the live coverage of the Queen's Coronation , drama presented a new series called The Quatermass Experience, Rag, Tag and Bobtail made their very first appearance on the small screen for small people and a new current affairs show was launched entitled Panorama. Then on the 20th July 1953 the entertainment department produced the first of a series of shows which would continue for the next 30 years - The Good Old Days.
The Good Old Days was the brain child of producer Barney Colehan - who before moving to television worked in radio on shows like Have A Go with Wilfred Pickles. The Good Old Days format may be puzzling and dated to today's audience. Recorded at the City Varieties Theatre in Leeds, the Good Old Days recreated the golden era of the Victorian-Edwardian music hall performed by the stars of the present-day. The likes of Morecambe and Wise, Ken Dodd, Arthur Askey and Ted Ray all appeared. The audience was asked to wear suitable attire or else they were banished to the seats in the circle away from the television cameras. The Good Old Days original chairman was Leonard Sachs known for his loquacious introductions to the variety of guests who queued up to do a turn.
Tonight, two guests who regularly appeared on the Good Old Days reunite to celebrate this golden entertainment show - Barry Cryer and Bernard Cribbins. Bernard performs Marriott Edgar's classic tale - Albert and the Lion - whilst Barry acts as our music hall chairman. Soubrette Sophie-Louise Dann performs tributes to the great Marie Lloyd and Vesta Tilley, tenor Alexander Grove entertains with a touch of operatic song and Mark Walsh recalls the great Max Miller. We'll also be joined by virtuoso accordionist Martynas. The BBC Concert Orchestra are as ever on hand conducted by Gavin Sutherland . And we'll end(as the Good Old Days always did) with a chorus of Down at the Old Bull and Bush.
There will be more Good Old Days memories from guests Barry Cryer and Bernard Cribbins during our concert interval.
The show was recorded at the Hackney Empire in June and first broadcast in August 2013.
Last on
An Insiders View with soprano Sophie- Louise Dann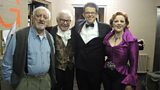 Hey, I love it when I'm asked to be a part of Friday Night is Music Night and this one's going to be special!
A tribute to the Good Old Days and  the great British tradition of Music Hall. FAB!!
Chat through possible material with Producer Bridget Apps and after the OK from Maestro Gavin Sutherland we've got a programme.
THURSDAY: Rehearsal at Watford Colosseum
 WOW – what great acoustics.
Met the lovely Alexander Grove whose tenor voice sounds amazing. Such a treat to sing this material with a full orchestra!   With just a few tweaks in tempi and  impromptu  final bars of Vesta Tilley tribute we're good to go.
FRIDAY: Hackney Empire.
With frocks and wigs in tow for the live audience, felt a real buzz at the afternoon rehearsal. Barry Cryer and Bernard Cribbins arrive and do their sound-check.  A treat to be reunited with Bernard after 23 years since a season at Regents Park Open Air Theatre!!
8pm – Curtain up! The crowd is buzzing. First spot – a Tribute to male impersonator of the era Vesta Tilley in 'drag' – black tux and hair slicked back. Great buzz on and offstage,
QUICK CHANGE: for G&S and Ship Ahoy – the audience are in fine voice singing along with gusto!Backstage everyone smiling and watching from the wings. Time for a few photos too!
Another change into Marie Lloyd costume and wig.
Ace spots from ukelele player and comedian Mark Walsh and the enigmatic Martynas along with the soaring Tenor Alexander Grove.
Bernard  brought the house down with his monologue and banter with "Mr Chairman – your own, your very own Barry Cryer.
Last spot – a tribute to Marie Lloyd 'Queen of the Halls'….
'Was everybody happy?... 'You bet your life they were!!...
Have a Little Sing Along with us
"FRIDAY NIGHT IS MUSIC NIGHT SALUTES THE GOOD OLD DAYS"
We invite you to join in the choruses if you fancy a singalong whilst listening at home
After the Ball
After the ball is over,                                                  
After the break of morn –
After the dancers' leaving;
After the stars are gone;
Many a heart is aching,
If you could read them all;
Many the hopes that have vanished
After the ball.        
The Marrow Song
(Ooooh! What a beauty!),
 I've never seen one as big as that before
(Ooooh! What a beauty!),
 It must be two feet long or even more
It's such a lovely colour, and nice and round and fat
I never thought a marrow could grow as big as that
(Ooooh! What a beauty!),
 I've never seen one as big as that before
Ship Ahoy
All the nice girls love a sailor,
All the nice girls love a tar;
For there's something about a sailor -
Well, you know what sailors are!
Bright and breezy, free and easy,
He's the ladies 'pride and joy -
Falls in love with Kate and Jane,
Then he's off to sea again
Ship Ahoy! Ship Ahoy!
Swanee
Swanee - how I love ya, how I love ya
My dear old Swanee.
I'd give the world to be among the folks in
 D-I-X-I-E-ven though my mammy's waiting for me,
praying for me down by the Swanee.
The folks up north will see me no more when I get to that swanee shore
California, Here I Come
California, Here I Come
Right back where I started from
Where bowers of flowers
Bloom in the spring
Each morning at dawning
Birdies sing at everything
A sun kissed miss said don't be late
That's why I can hardly wait
Open up that golden gate
California, Here I Come        
My Old Man
My old man said: "Foller the van,
And don't dilly-dally on the way".
Off went the van wiv me 'ome packed in it.
I walked be'ind wiv me old cock linnet.
But I dillied and dallied,
Dallied and dillied;
Lost me way and don't know where to roam.
And you can't trust a "Special"
Like the old-time copper
When you can't find your way home.
The boy I love
The boy I love is up in the gallery,
The boy I love is looking now at me,
There he is, can't you see, waving his handkerchief,
As merry as a robin that sings on a tree.        
The Old Bull and Bush
Come, come, come and make eyes at me
down at the Old Bull and Bush,
Da, da, da, da, da,
Come, come, drink some port wine with me,
Down at the Old Bull and Bush,
Hear the little German Band,
Da, da, da, da, da,
Just let me hold your hand dear,
Do, do come and have a drink or two
down at the Old Bull and Bush!    Bush! Bush!
Conductor's Corner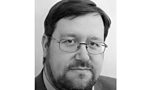 Conductor, composer/arranger and pianist, Gavin Sutherland's career takes in many of the world's top orchestras and artists. With a catalogue of over 80 commercially available compact discs and his compositions and arrangements played and broadcast frequently around the world, Gavin's dedication to the production of high-class music is of considerable importance.
Click here to find out more about Gavin
Interval Item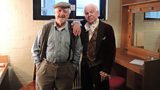 Tonight's interval
Relive the heyday of the Good Old Days in the company of Barry Cryer, Bernard Cribbins and Leeds City Varieties' Rachel Lythe.
On the Wireless and off the Box - Ticket Information