Add music you love and enjoy it with
PAUSE FOR THOUGHT

With Rev Ruth Scott, an Anglican vicar in Richmond.

Earlier this year plans were passed to build a peace centre on the site of the former Maze prison near Belfast. Since that time a number of victims' groups have asked for the centre to be built elsewhere. Their viewpoint carries great weight in the community. I can understand why, so I was surprised when a friend challenged that understanding. "I'm a victim," he said, "but when my brother was murdered, I didn't suddenly lose my prejudices and blind spots. I want people to be sensitive to my experience but being a victim doesn't necessarily make me wiser than anyone else. You shouldn't just accept my opinion simply because I've suffered more than you may have done."

His words got me thinking, Chris. They raised the question of how we make up our minds about difficult issues: Who do you listen to, and why do you give weight to their opinions? Over the years I've learnt that just because lots of people agree with a particular point of view that doesn't automatically make it right. I've discovered through hard experience that opinions matching my own may simply mean we're as ignorance or blind as one another. I know, too, that not everyone who speaks from a position of authority is wise.

Sometimes the most profound insights are spoken by people who think themselves, or are thought to be of little consequence. All this means we shouldn't abdicate to others we assume know better, our own responsibility for thinking things through. It's important to test out our perceptions and those of other people in ever wider contexts to see if they still hold true. The more we understand the range of views expressed, the more informed our decision is likely to be. What matters in the end, Chris, is the wisdom and compassion of the arguments, whatever the experience of those sharing them.
BBC Playlister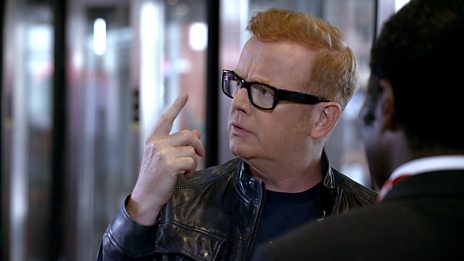 Chris has a song stuck in his head - but what is it? That's why he needs BBC Playlister!
500 WORDS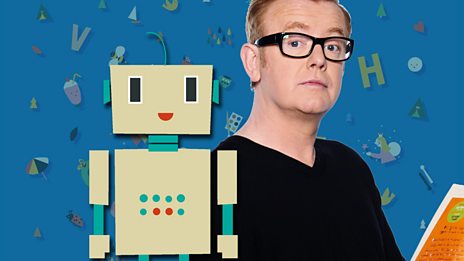 Featuring celebrity videos and top writing tips!
Free download
Catch up with the latest Breakfast fun with Chris Evans. Hear the best stories and the biggest…