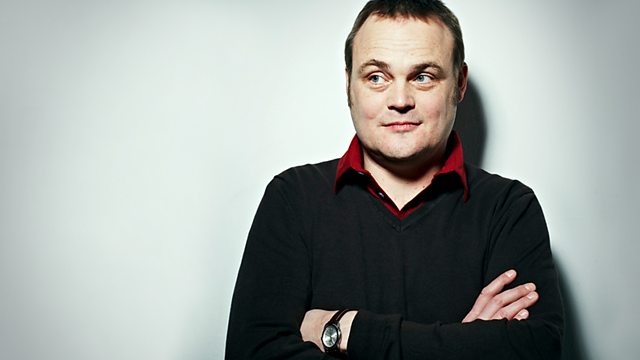 Al Murray looks at the use of music in battle, plays the music written specifically to raise the spirits of not just the troops but also the morale of their families at home. Al examines the increasingly popular use of music as a force multiplier, to empower the aggressor and distract the enemy.
As Glen Miller kept the forces 'In The Mood' GIs would 'jive' to Louis Jordan and Vera Lynn's promise that 'We'll Meet Again' caught the moment so perfectly, evoking warm memories of the land the forces were protecting. 70 years on this music still exerts a powerful and evocative spirit of a time when consecutive generations were at war. The music may have changed but today's immediate delivery of music to any location on earth means our Forces can be continually connected with home.
Operation Iraqi Freedom discovered the Iraqis loved Michael Jackson, to the extent that US troops could gauge the safety of their urban theatre. Normally the Iraqis came out to listen and dance when Jackson was played. When they did not this was a sure sign of a much more tense situation. The troops knew to prepare for action.
More insidious and calculating is the use of music as an instrument of interrogation. Over the last 10 years music has become a highly valued tool in the so-called War On Terror with Metallica, Dr Dre, Eminem, Britney Spears and Barney The Dinosaur enlisted to prepare prisoners for questioning. Music has always inspired us emotionally. It can help us relax, it can make us dance. War Cry will examine the effect and increasingly calculated use of what most of us regard as a recreational art as a highly effective military instrument.
Last on
More episodes
Next
You are at the last episode