Add music you love and enjoy it with
PAUSE FOR THOUGHT

With Father Brian D'Arcy, a Catholic Passionist priest.

As part of the preparations for the G8, we organised workshops on self-development for young people here. I learned a lot about myself too.
Good relationships thrive when those I love are free to be themselves. I shouldn't force loved ones to be clones of myself. Furthermore I need to accept I'm not perfect; nobody has to be perfect.

I listened to President Obama tell young people in Northern Ireland to be bold and be different. The future will be brighter when children of all religions are educated together, he preached. They should not allow bigotry of the past, wherever it shows itself, to go unchallenged.
The young people, in turn, insisted on the right to determine their own futures. They will not be prisoners of history; they have no intention of accepting our past as their future.

Woody Allen has an innate ability to express his inner pain. "My one regret in life is that I am not someone else," he admitted. There were times when I felt just like that, but not anymore.

I grew up in a culture which said I should be self-effacing. I should dream only when asleep. I should know my place.

Eventually I realised I was crippled by fears. Fear of what other people thought of me; fear of being normal. I pretended to be the person other people wanted me to be. A common but fatal mistake. Luckily I caught myself on.

I stopped trying to fix myself because I knew I wasn't broken. I accepted myself warts and all, content to be perfectly imperfect.
That's what helped me to break out of my comfort zone; I got the courage to be the person I was meant to be.

Most days I'm fine as long as I don't allow my fear of others to become greater than my faith in who I am.
BBC Playlister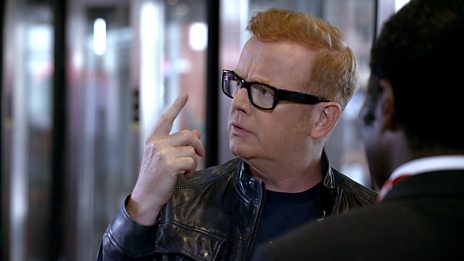 Chris has a song stuck in his head - but what is it? That's why he needs BBC Playlister!
500 WORDS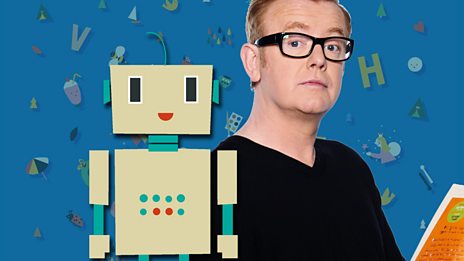 Featuring celebrity videos and top writing tips!
Free download
Catch up with the latest Breakfast fun with Chris Evans. Hear the best stories and the biggest…