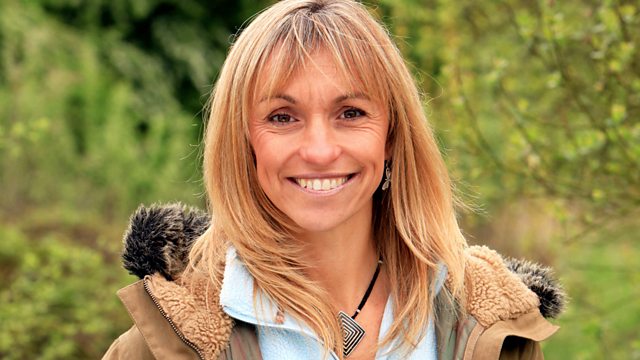 Send a Cow
Listen in pop-out player
Michaela Strachan presents the Radio 4 Appeal for Send a Cow
Reg Charity:299717
To Give:
- Freephone 0800 404 8144
- Freepost BBC Radio 4 Appeal, mark the back of the envelope Send a Cow.
Last on
Send a Cow
Send a Cow transforms the lives of Africa's poorest families. Over the past 25 years we have helped over a million men, women and children rejuvenate their land, grow an abundance of crops and vegetables, generate a regular income and improve their communities.
 
Our impact is fast, within weeks of training mothers are able to harvest nutritious food to feed their children, and within 3 – 5 years, families are happier and healthier, children are educated and homes are improved. Families are in control of their futures. And it doesn't stop there...the families we work with commit to 'pass-on' training, skills, seeds or livestock to another needy family, and so on - transforming generations to come.

Helen Alwoch – "my sight is now restored"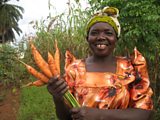 Before working with Send a Cow, Helen Alwoch had never seen a carrot. In fact Joseph Kony's rebel soldiers had forced her and thousands of others into displacement camps, where they survived on food handouts. Now, back home, she is nicknamed Mama Carrot because she encourages so many people to grow and eat vegetables – especially carrots! Because of the increased vitamin A in her diet her once poor sight is now greatly improved.
The power of manure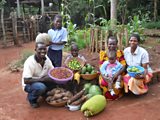 Send a Cow helps families unlock the potential of their land by training them to use manure. Using manure and sustainable growing techniques, 77% of families are soon growing enough healthy vegetables to have more than two meals a day, every day – even in the dry season.
Join our Facebook Community
The place where you can find out more about the charities you support and ask them how they are spending your donations.