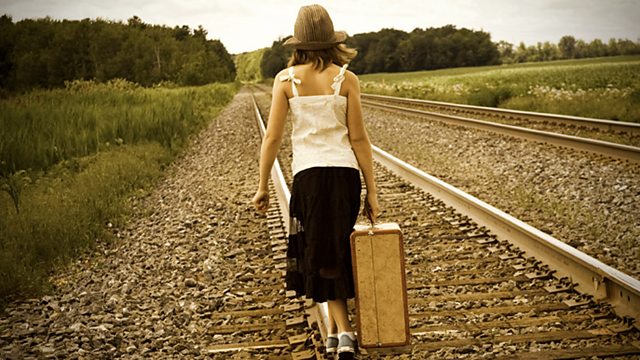 Vanishing Point
Writer and broadcaster Jude Rogers explores the desire to run away and disappear. From tumbling down the rabbit hole to riding a train to nowhere, why do we sometimes feel the urge to vanish?
Jude reflects on how removing yourself from the world of other people can offer a certain type of freedom.
Featuring music by Grouper, Radiohead and Tindersticks, alongside the words of Virginia Woolf, D.H. Lawrence and John Updike.
Producer: Eleanor McDowall
A Falling Tree production for BBC Radio 4.
Last on