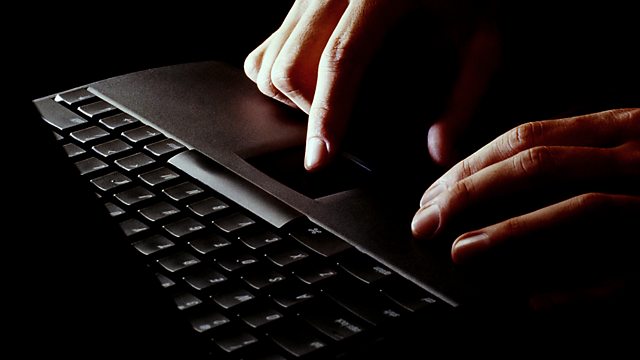 In the week when world leaders at the G8 pledged to make international tax affairs more transparent, performance poets Kate Fox and Salena Godden take a satirical look at that stuff which makes the world go around.
Kate Fox is a Northern poet and performer who is used to speedy turnarounds for commissions. She's about to be online Poet in Residence for the Glastonbury Festival and has also been Poet in Residence for the Great North Run and regularly for Radio 4's Saturday Live since 2007. Her one woman comedy "Good Breeding" about the choice not to have children will be at the Edinburgh Fringe this summer. She's performed previous one woman shows about the news, autism and running, at events including South Bank's Imagine Festival, Ilkley Literature Festival and the National Autistic Society Professional Conference. Her work has been commissioned by Radio 3's The Verb, BBC 2's Daily Politics Show, Radio 2's Grimm Up North and many others. Her new and selected poetry collection "Fox Populi" was published earlier this year by Smokestack Books. She originally trained as a radio journalist and her first story to be broadcast nationally involved a dead frog found trapped in a bag of lettuce in Whitley Bay...
Salena Godden is described as 'The doyenne of the spoken word scene' (Ian McMillan, BBC Radio 3's The Verb); 'The Mae West madam of the salon' (The Sunday Times) and as 'everything the Daily Mail is terrified of' (Kerrang! Magazine). She writes and performs poetry, fiction, memoir, radio drama and lyrics. Her most recent book of poems, "Under the Pier", was published by Nasty Little Press in 2011. She's also known as The General of The Book Club Boutique, London's louchest literary salon, and as lead singer and lyricist of SaltPeter, alongside composer Peter Coyte.
She has appeared on radio as a guest on Woman's Hour, The Verb, Bespoken Word and resident poet on R4's Saturday Live. Most recently she wrote and presented a documentary, "Stir it Up! - 50 Years of Writing Jamaica" for BBC Radio 4 in 2012 with award-winning producer Rebecca Maxted. This programme included excerpts from Salena's literary memoir "Springfield Road", which is being published by Unbound (it's crowd funded publishing, please visit unbound.co.uk).
Performed by Kate Fox, Salena Godden and David Seddon.
Last on
Credits
| Role | Contributor |
| --- | --- |
| Writer | Kate Fox |
| Writer | Salena Godden |
| Performer | Kate Fox |
| Performer | Salena Godden |
| Performer | David Seddon |
| Producer | Jonquil Panting |