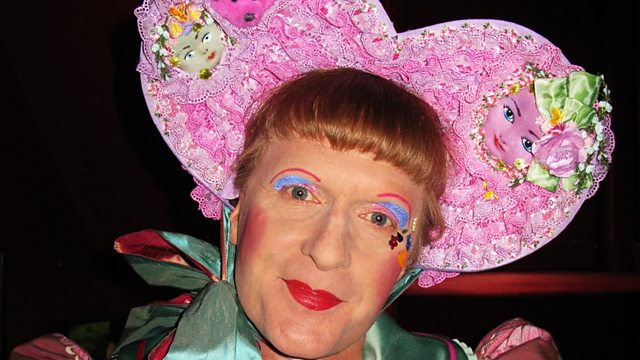 Grayson Perry, Simon Russell Beale, Ruth Goodman, Jen Brister, Scottee, Tom Odell, JP Cooper
Clive enjoys A Dance to the Music of Time with award-winning actor Simon Russell Beale, currently starring in Harold Pinter's 'The Hothouse'. It's Christmas Day in a state-run mental institution where inmates are subjected to a tirade of mindless cruelty. A maniacal leader breeds a contagion of hierarchical savagery amongst his staff, who thrive on a noxious diet of delusion and deceit. It's at London's Trafalgar Studios until Saturday 3rd August.
We step back in time with Ruth Goodman, whose new book 'How To Be A Victorian' gets under the skin of 19th century life. How did it feel to drink beer for breakfast and clean your teeth with cuttlefish? Ruth charts the gritty details, the small necessities and tricks of living.
Scottee also turns back time with stand-up comedian Jen Brister, who learnt from Radio 4's Woman's Hour that before you can look into the future you must go back into the past. The result is 'Jen Brister: Now & Then' - a hilarious series of anecdotes, from her childhood to the present. It's at Soho Theatre, Upstairs on Saturday 22nd June at 19.15.
Clive enjoys life's rich tapestry with Turner Prize-winning artist Grayson Perry, whose latest work explores his fascination with taste and the visual story it tells of our interior lives, in a series of tapestries. Grayson goes on a safari amongst the taste tribes of Britain, literally weaving the characters he meets into a narrative. Grayson Perry's 'The Vanity of Small Differences' is on display in Sunderland Museum from Friday 28th June to Sunday 29th September.
With a musical love-in from rising star Tom Odell, who performs 'Another Love' from his album 'Long Way Down'.
And from soulful singer-songwriter JP Cooper, who performs 'Oh The Water' from 'EP3'
Producer: Sukey Firth.
Last on
Simon Russell Beale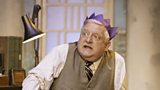 'The Hothouse' is at London's Trafalgar Studios until Saturday 3rd August.
Jen Brister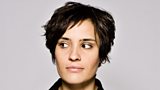 'Jen Brister: Now and Then' is at Soho Theatre, Upstairs on Saturday 22nd  June at 19.15.
Jen's next show 'Dysfunctional' starts previewing from August. And you can see her at The Etcetera Theatre, Camden Fringe, London on Wednesday 7th and Thursday 8th August.
Grayson Perry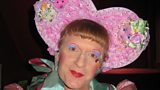 Grayson Perry"s 'The Vanity of Small Differences' will begin a national and international exhibitions tour by going on display at the following venues:
Sunderland Museum from 28th June to 29th September.

Manchester Art Gallery from Thursday 24th October to 21st January 2014.

Birmingham Museum and Art Gallery from 14th February to11th May 2014.

Walker Art Gallery, Liverpool from May to August 2014.

Leeds City Art Gallery from 1st August to 1st October 2014.

Tom Odell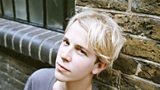 'Long Way Down' is available on Monday 24th June on ITNO/Columbia Records.
Tom is touring the UK in October. Check his website for details.
JP Cooper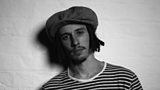 'EP3' is available now on No 1 Records.
JP is playing at Barn on The Farm, Gloucestershire on Saturday 6th July, Manchester International Festival from Sunday 7th to Saturday 13th July and Lounge on The Farm, Canterbury on Friday 26th July. Check his website for more details.
Listen to Loose Ends anytime, anywhere.