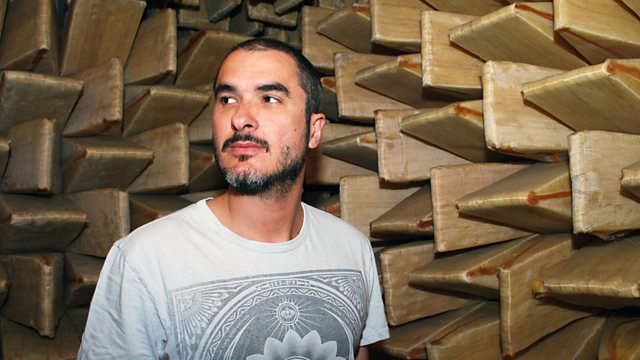 Loud Wars
Loud music can sound incredible. Extreme volume moves the air pressure around you and this can have a dramatic physical and emotional effect on your body and mind. In the right environment, it can sound truly life affirming.
But did you ever stop to ask, 'why is music so loud?'
Join Zane Lowe as he tells the story of the Loudness War, a phenomenon which changed the sound of music forever. We hear from Knife Party's Rob Swire and mastering engineer Scott Hull as they explain how to make your records sound as loud as possible!
Bring Me The Horizon, Enter Shikari, Skream and Benga, The Joy Formidable and Kutski describe how bands and DJs compete to make their music sound bigger and brighter than one another in an attempt to stand out on the radio and in clubs. But what qualities of sound are lost along the way?
Bands have been competing for the title of 'Loudest Band in the World' for years, but who holds that claim to fame now? We hear from Jack White, Daniel P Carter, Cancer Bats and Gallows and find out how to sound really ferocious live!
That's not all, Zane discovers how to fine tune a dance sound system at Ministry Of Sound, goes to Download Festival to learn about the new wave of sound engineers inspired by physics and even visits one of the quietest rooms in the world. So quiet it can send you a little bit mad!
But volume isn't the only way to make your music have an impact. Alt-J, Daughter and Annie Mac explain some of the recording and production techniques you can use to make silence and space sound just as powerful.
How much louder can music get? Zane attempts to find out and helping him along the way is DJ Yoda, with a WORLD EXCLUSIVE Loud Wars Mini Mix.
WARNING: The documentary you are about to hear could be devastating to your ears...