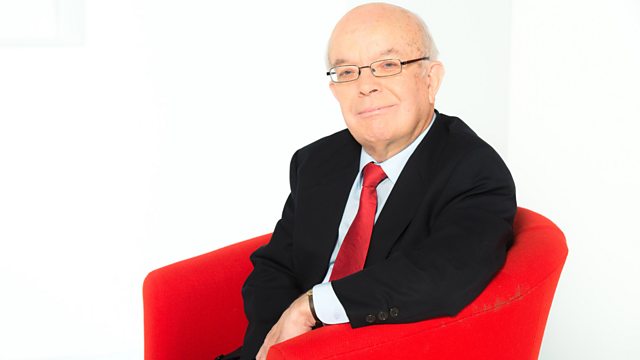 Prof Alister McGrath
Listen in pop-out player
Roy Jenkins meets Professor Alister McGrath, a former atheist who is now a leading Christian writer, who reflects on the relationship between science and religion and on his faith.
Last on
More about the programme:
The God Delusion was an international best seller for the Oxford biologist Professor Richard Dawkins.  It was a fierce polemic against religious faith, and one of the earliest responses to it bore the title The Dawkins Delusion.
The man behind that somewhat cheeky rebuttal is Roy Jenkins' guest on All Things Considered this week.
Professor Alister McGrath was once, by his own reckoning 'a Rottweiler sort of atheist' himself, but for many years now has been one of the country's leading Christian writers.
He studied theology in his spare time while completing his doctorate in molecular biophysics at Oxford - and inevitably got a first.  He was ordained into the Anglican priesthood, but has spent most of his ministry in academia, producing a wide range of scholarly works, but majoring on the relationship between science and theology: always he's been concerned to make the intellectual underpinning of faith accessible to readers with no formal theology.
This week's programme was originally broadcast in 2013 when Alister McGrath's prolific output brought him to Cardiff, to lecture on his book published to mark the 50th anniversary of the death of C.S. Lewis, author of the Narnia stories and a writer like himself concerned to open up big religious ideas to a wide audience.