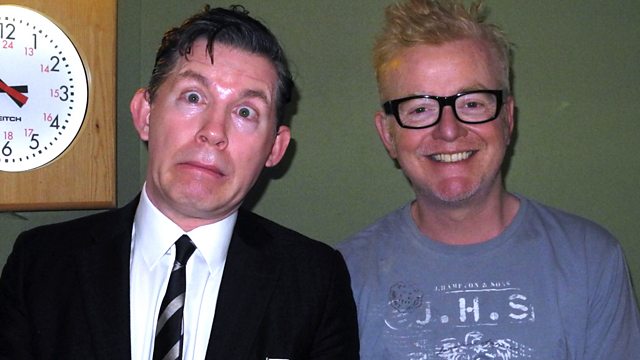 Lee Evans joins Chris for Breakfast
We put the kettle on and welcome super stand-up Lee Evans to the show!
A former winner of the Edinburgh Festival's prestigious Perrier prize, the rubber-faced comic has since performed on stage and screen, with roles ranging from highbrow productions of Pinter and Beckett; to the all-singing and dancing smash hit The Producers; an evil scientist in Doctor Who; and the huge Hollywood hit, There's Something About Mary.
Since 2002, Lee's performed to a staggering 1,605,000 people and he's set to amuse even more, with a monster 50-date arena tour starting in August. And he's currently rehearsing for another West End role, that of the hapless, dim-witted Darnley - playing opposite Sheila Hancock - in the play Barking in Essex.
With fab Friday tunes, including some of Lee's own favourites, morning merriment is guaranteed!
We also hear how 10-year old Annabel Cuthbert fared in her trial for Arsenal's Under 13 girls football team. And, on the day of the 2013 solstice, Simon Cohen delivers a specially-themed Pause for Thought.
Last on