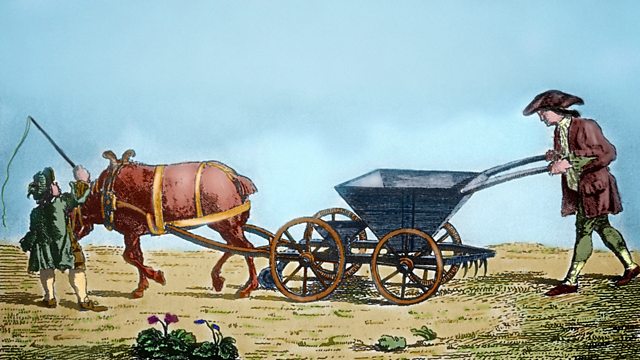 The Physiocrats
Listen in pop-out player
Melvyn Bragg and his guests discuss the Physiocrats, an important group of economic thinkers in eighteenth-century France. The Physiocrats believed that the land was the ultimate source of all wealth, and crucially that markets should not be constrained by governments. Their ideas were important not just to economists but to the course of politics in France. Later they influenced the work of Adam Smith, who called Physiocracy "perhaps the nearest approximation to the truth that has yet been published upon the subject of political economy."
With:
Richard Whatmore
Professor of Intellectual History & the History of Political Thought at the University of Sussex
Joel Felix
Professor of History at the University of Reading
Helen Paul
Lecturer in Economics and Economic History at the University of Southampton.
Producer: Thomas Morris.
Last on
LINKS AND FURTHER READING
Richard Whatmore at the University of Sussex
Joel Felix at the University of Reading
Helen Paul at the University of Southampton
READING LIST:
Manuela Albertone, National Identity and the Agrarian Republic: The Transatlantic Commerce of Ideas Between America and France (1750-1830) (Ashgate, forthcoming, January 2014)
Douglas Dakin, Turgot and the Ancien Regime in France (Octagon Books, 1972)
Elizabeth Fox-Genovese, Origins of Physiocracy (Cornell University Press, 1976)
Charles Gide, Charles Rist, A History of Economic Doctrines: From the Time of the Physiocrats to the Present Day (Heath, 1952)
Henry Higgs, The Physiocrats: Six Lectures on the French Economistes of the 18th Century (Batoche Books, 2001)
Victor De Riquetti, The Oeconomical Table, An Attempt Towards Ascertaining And Exhibiting The Source, Progress, And Employment Of Riches, With Explanations, By The Friend Of Mankind, The Celebrated Marquis de Mirabeau (W. Owen, 1766) – an English translation of Quesnay's Tableau Economique
Eric Roll, A History of Economic Thought (Faber and Faber, 1992)
Guy Rowlands, The Financial Decline of a Great Power: War, Influence and Money in Louis XIV's France (Oxford University Press, 2012)
Joseph Schumpeter, History of Economic Analysis (Oxford University Press, 1996)
John Shovlin, The Political Economy of Virtue: Luxury, Patriotism, and the Origins of the French Revolution (Cornell University Press, 2006)
Michael Sonenscher, Before the Deluge: Public Debt, Inequality and the Intellectual Origins of the French Revolution (Princeton University Press, 2007)
Liana Vardi, The Physiocrats and the World of the Enlightenment (Cambridge University Press, 2012)
Credits
| Role | Contributor |
| --- | --- |
| Presenter | Melvyn Bragg |
| Interviewed Guest | Richard Whatmore |
| Interviewed Guest | Joel Felix |
| Interviewed Guest | Helen Paul |
| Producer | Thomas Morris |