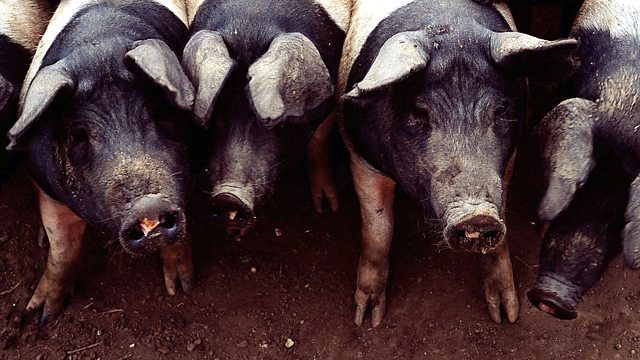 20/06/2013
Feeding catering waste to pigs has been banned, ever since the foot and mouth outbreak of 2001 was traced back to pigswill which hadn't been boiled properly and contained illegally imported contaminated meat. But campaigners argue it's time to re-think the rules, to avoid wasting valuable food resources. The "Feeding the Five Thousand" campaign is now testing the idea on eight pigs at Stepney City Farm in London. Charlotte Smith has been to meet them.
And specialist new intelligence units are being used to track the tractor rustlers who are stealing hundreds of thousands of pounds worth of equipment from farms. Police and insurers are joining forces to help fund the fight against farm theft.
Presented by Charlotte Smith. Produced by Emma Campbell.
Last on