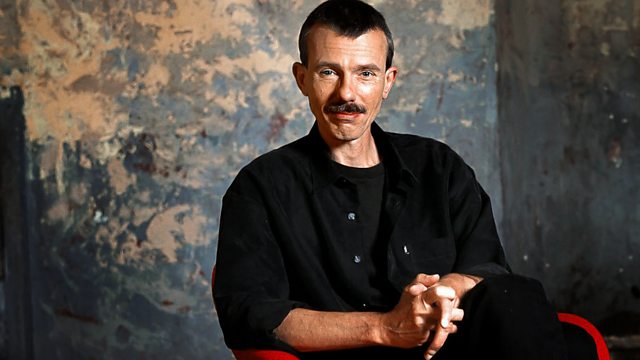 21/06/2013
Jonathan Swain presents a programme of Shostakovich & Tchaikovsky with the Luxembourg Philharmonic Orchestra and cellist Truls Mork, conducted by Dmitri Kitaenko.
12:31 AM
Shostakovich, Dmitry [1906-1975]
Two pieces by Scarlatti op. 17
Luxembourg Philharmonic Orchestra, Dmitri Kitaenko (conductor)
12:39 AM
Shostakovich, Dmitry [1906-1975]
Concerto for cello and orchestra no. 1 (Op.107) in E flat major
Truls Mørk (cello), Luxembourg Philharmonic Orchestra, Dmitri Kitaenko (conductor)
1:09 AM
Casals, Pablo [1876-1973]
Catalan Song
Truls Mørk (cello)
1:13 AM
Tchaikovsky, Pyotr Il'yich [1840-1893]
Symphony no. 4 (Op.36) in F minor;
Luxembourg Philharmonic Orchestra, Dmitri Kitaenko (conductor)
2:00 AM
Nielsen, Carl (1865-1931)
Quartet for Strings no.2 in F minor (op.5)
Paizo Quartet
2:31 AM
Bruch, Max (1838-1920)
Fantasy for Violin and Orchestra with Harp, freely using Scottish Folk Melodies (Op.46)
James Ehnes (violin), Orchestre Symphonique de Montréal, Mario Bernardi (conductor)
3:01 AM
Schumann, Robert (1810-1856), text: Heine, Heinrich (1797-1856)
Dichterliebe for voice and piano (Op.48)
Ronan Collett (baritone), Christopher Glynn (piano)
3:31 AM
Vivaldi, Antonio (1678-1741)
Concerto for 2 violins, 2 cellos & orchestra (RV.564) in D major
Europa Galante, Fabio Biondi (violin/director)
3:42 AM
Haydn, Joseph (1732-1809)
Sonata for Piano in G major (H.16.27) (1774-76)
Niklas Sivelöv (piano)
3:53 AM
Kuffner, Joseph (1776-1856) [previously attrib. Weber, Carl Maria von (1786-1826)]
Quintet (Introduction, theme and variations) for clarinet and strings in B flat major (Op.32)
Joze Kotar (clarinet), Slovene Philharmonic String Quartet
4:04 AM
Brahms, Johannes (1833-1897)
6 Quartets for chorus and piano (Op.112)
Danish National Radio Choir, Bengt Forsberg (piano), Stefan Parkman (conductor)
4:15 AM
Debussy, Claude [1862-1918]
Golliwog's Cake-walk from Children's Corner Suite (1906-8)
Donna Coleman (piano)
4:18 AM
Borodin, Alexander (1833-1887)
Polovtsian dances - from 'Prince Igor'
Sydney Symphony Orchestra, Stuart Challender (conductor)
4:31 AM
Verhulst, Johannes (1816-1891)
Overture in C minor 'Gijsbrecht van Aemstel' (Op.3)
Netherlands Radio Symphony Orchestra, Jac van Steen (conductor)
4:40 AM
Nardelli, Mario (1927-1993)
Three pieces for guitar (1979)
Mario Nardelli (guitar)
4:50 AM
Doppler, Franz [1821-1883]
Fantaisie pastorale hongroise (Op.26) (version for flute & piano)
Ivica Gabrisova -Encingerova (flute), Matej Vrabel (piano)
5:01 AM
Britten, Benjamin (1913-1976)
5 Flower Songs
Camerata Chamber Choir, Michael Bojesen (conductor)
5:11 AM
Telemann, Georg Philipp (1681-1767)
Concerto a 5
Christian Schneider & Erik Niord Larsen (oboe d'amore), Kjell Arne Jørgensen & Miranda Playfair (violin), Dan Styffe (bass), Hans Knut Sveen (harpsichord)
5:22 AM
Mozart, Wolfgang Amadeus (1756-1791)
Piano Sonata in C major (K.545)
Young-Lan Han (female) (piano)
5:32 AM
Bach, Carl Philipp Emanuel (1714-1788)
6 Little sonatas for 2 flutes, 2 horns and bassoon (Wq.184)
Bratislava Chamber Harmony
5:52 AM
Lipinski, Karol Józef (1790-1861)
Violin Concerto No.4 in A major (Op.32) (1844)
Albrecht Breuninger (violin), Polish Radio Symphony Orchestra, Wojciech Rajski (conductor)
6:08 AM
Bach, Johann Sebastian (1685-1750)
Jesu, meine Freude - motet (BWV.227)
Orchestra and Choir of Latvian Radio, Aivars Kalejas (organ), Sigvards Klava (conductor).
Last on