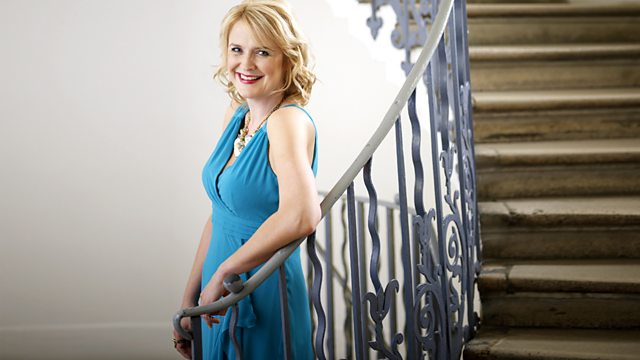 Thursday - Sarah Walker
9am
A selection of music, including the Essential CD of the Week: Rare Piano Encores, performed by Leslie Howard.
9.30-10.30am
A daily brainteaser, and performances by our Artist of the Week, Sir Colin Davis
10.30am
This week Sarah?s guest is Maureen Lipman, the celebrated actress of stage and screen, who is also well known for her humorous books and newspaper and magazine columns.
Her many stage triumphs have ranged from singing legend, Florence Foster Jenkins, and the celebrated actress/monologist Joyce Grenfell (Re-Joyce) to Aunt Ella in the National Theatre?s production of Oklahoma! and Madame Armfeldt in A Little Night Music. Maureen was a member of Laurence Olivier's Royal National Theatre Company at the Old Vic. On screen, Maureen starred in the situation comedy Agony and has appeared in well-loved TV series such as Coronation Street, Casualty, Midsomer Murders, Jonathan Creek, Doctor Who, The Sweeney and Smiley?s People. She plays Irene Spencer in Ladies of Letters. On film her roles have included Tricia in Educating Rita, and the mother of The Pianist in Roman Polanski?s award-winning film of the same name. Her columns have appeared in The Guardian and Good Housekeeping.
11am
20 Great British Works
Purcell: Come ye sons of art away (Ode for the birthday of Queen Mary (1694)
Monteverdi Choir & Orchestra
John Eliot Gardiner (conductor).
Last on
The BBC Classical Playlist