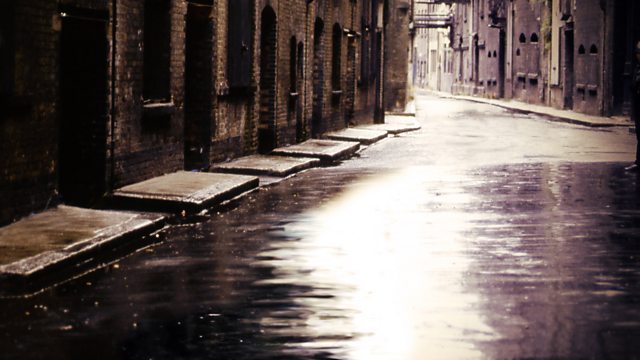 Four journeys into the dark, recurring dreams of the city. In each episode, leading writers collaborate with documentary-makers Russell Finch and Francesca Panetta to uncover the unsaid obsessions of city life.
Episode 3: Raising the Bones by Naomi Alderman
A heart-broken girl returns to the Roman ruins of Silchester, where she once spent the perfect day with a lost love. But on her return, she discovers it has been transformed into a bustling city - the city that could have been but never was.
These experimental radio features blend archive, fiction and documentary footage. What's real and what's fiction becomes unclear, just like in the city.
A city isn't just a location on the map, it's a place we imagine, dream about, invent. A place to love, to endure or to resent. A place where you can find anything - but it always has a price.
You don't need to live in a city - it's part of the universal imagination. But the way we think of it has common dark undertones, recurring dreams that come round again and again. These late night woozy dreamscapes uncover those unsaid obsessions, each taking a different theme, and question why these ideas seem to keep coming back in the way we imagine urban living.
With thanks to English Heritage.
Producers: Russell Finch and Francesca Panetta
A Somethin' Else production for BBC Radio 4.
Last on
Credits
| Role | Contributor |
| --- | --- |
| Producer | Russell Finch |
| Producer | Francesca Panetta |
| Writer | Naomi Alderman |