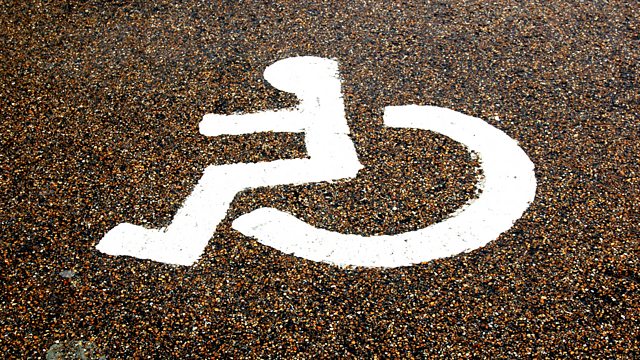 Disability and Carers' Benefits
Listen in pop-out player
Disability and Carers' benefits are changing. Are you affected? Call 03700 100 444 from 1pm to 3.30pm on Wednesday or email moneybox@bbc.co.uk now.
If you, your child or somebody you care for has a disability, you may be claiming benefits which are being phased out.
Disability Living Allowance (DLA) is being replaced by a Personal Independence Payment (PIP) and six others including Income-based Jobseeker's Allowance, Income-related Employment and Support Allowance, Income Support, Housing Benefit and Working and Child Tax Credit will merge into a monthly payment called Universal Credit.
Charities are concerned that around 600,000 fewer disabled people will receive support by the time DLA reforms are complete and that 10,000 fewer carers will receive Carer's Allowance because the person they care for will not have entitlement to support under the new system.
If you want to know if you'll be affected call Paul Lewis on Wednesday. To answer your questions, presenter Paul Lewis will be joined by:
Jean French, Head of Advice and Information. Carers UK
Derek Sinclair, Welfare Rights Advisor, Contact a Family
Robbie Spence, Advisor, Disability Rights UK
Call 03700 100 444 between 1pm and 3.30pm on Wednesday. Calls cost the same as 01 and 02 numbers, calls from mobiles may be higher. Or e-mail moneybox@bbc.co.uk now.
Presenter: Paul Lewis
Producer: Diane Richardson.
Last on