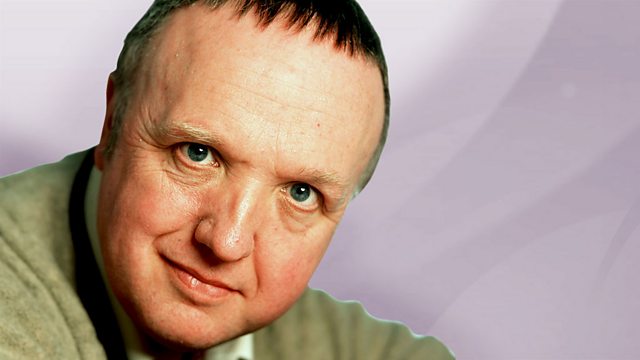 Byron Jones
Nigel Ogden presents a programme of popular organ recordings with some entertaining pieces from the organ world.
Last on
Byron Jones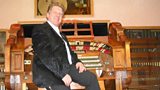 Byron Jones, whose own Compton theatre organ has been installed at the Eden Grove Methodist Church in Filton, Bristol for the past ten years.
The Moller now in San Diego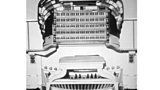 After the Möller left in 1974, it was bought by an American businessman
and organ enthusiast, Preston 'Sandy' Fleet. First of all, the organ made a brief
visit back to the factory where it was made, the premises of J. P. Möller in
Hagerstown, Maryland where it had a thorough check-over and some updating.
It was then installed in the new owner's Organ Power pizza restaurant in Pacific
Beach, San Diego where the pipes, percussions and general workings of the
organ were displayed behind glass so that they could be seen