Add music you love and enjoy it with
The Rolling Stones - Remastered, Abkco

What About Now, Mercury, 1

Nena

99 Red Balloons

Fantastic 80's Disc 2 (Various Artis, Columbia

Neil Diamond - The Ultimate Collectio, Columbia/Mca

Oasis

Live Forever

Definitely Maybe, Big Brother Records, 003

The Banana Splits

The Tra La La Song (One Banana, Two Banana)

Television's Greatest Hits Vol. 5: In Living Color (Various Artists), TVT Records

Light Years - The Very Best Of ELO, Epic

(CD Single), Fourth Chord Records, 1

The Very Best Of Supertramp, A&M

Fantastic 80's - 3 (Various Artists), Sony Tv/Columbia

Dance Hits Of The '60's & '70's, Old Gold

New Hits 99 (Various Artists), Sony Music TV

Madness

Baggy Trousers

More Greatest Hits Of 80's (Various), Disky

Now 34 (Various Artists), Now

Cool Couples (Various Artists), Sanctuary

Texas

I Don't Want A Lover

Texas - The Greatest Hits, Mercury

ABBA

Take A Chance On Me

Abba Gold (40th Anniversary Edition), Polar, 003

The Wurzels

Combine Harvester (Brand New Key)

Super 70's (Various Artists), Virgin

It's Cool (Various Artists), Parlophone

(CD Single), Raisin Records, 1

Burning Hearts (Various Artists), Telstar

The Clash

Should I Stay Or Should I Go

Now 19 (Various Artists), Now

Fantastic 80's - 3 (Various Artists), Sony Tv/Columbia

Stevie Wonder

I Just Called To Say I Love You

Stevie Wonder - Song Review, Motown

Bryan Ferry/Roxy Music - Street Life, Eg
Pause for Thought

From Rev Rob Gillion, Rector of Holy Trinity Church and St Saviours.

I was talking about Super heroes last week, and cannot help looking to Nelson Mandela for inspiration. He is hanging in there against all odds. Some are saying he should just let go and rest in peace, but when you have been the victim of imprisonment especially solitary confinement for so many years there is I suppose an inbuilt survival instinct. But he was and is quite exceptional.

I caught a programme on the BBC World service last week called 'Four walls' looking at the damage to mental health solitary confinement can do, and there are strong moves in some circles to limit the amount of time a prisoner is subjected to isolation. I would agree.

Outside the prison walls loneliness is one of the major problems of our society. It's different from being alone. It is good to have some time of quiet and contemplation, Jesus often took himself away to a quiet place, but most of the time he was accompanied by twelve disciples.

I remember as a prison chaplain in Hong Kong, visiting the solitary wing and a prisoner pushed a crumpled piece of paper through the bars. On it he had drawn a pair of shoes overshadowed by bars and underneath had written 'Why don't you step into my shoes and find out how much it hurts. So I asked the governor if I could spend some time in prison. Unfortunately he said 'Yes!'

I learnt much about what it feels like to be cut off from loved ones and I spent some time in solitary even separated from the prison community was challenging. When a visitor came I had to talk to them on a telephone behind glass. Cut off from human contact is very damaging, physically emotionally and spiritually. To be denied company for years and years must be terrible.

Nelson Mandela was the exception rather than the rule. My prayer is that we might all be aware of the dangers of loneliness and offer companionship and care where we can and a hug if appropriate!
BBC Playlister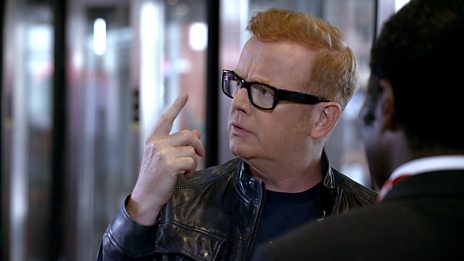 Chris has a song stuck in his head - but what is it? That's why he needs BBC Playlister!
500 WORDS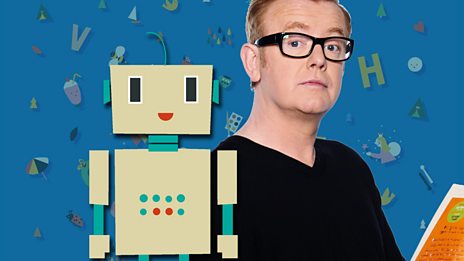 Featuring celebrity videos and top writing tips!
Podcast
Catch up with the latest Breakfast fun with Chris Evans. Hear the best stories and the biggest…