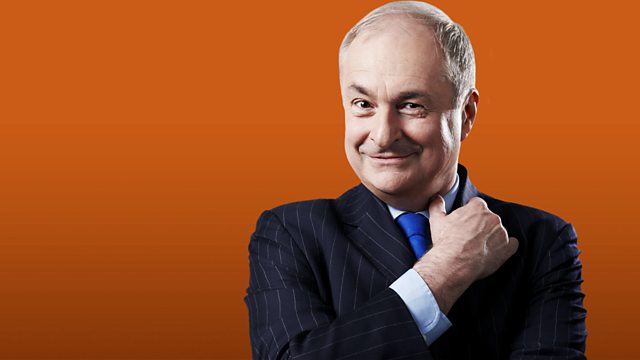 15/06/2013
Paul Gambaccini presents tracks from this week's US charts and hits from the last six decades.
In the feature 'Headline News [Number one albums on noteworthy days]' we hear the title track of 'You Don't Mess Around With Jim' by Jim Croce. It was number one on 18th January 1974. On this date, The Six Million Dollar Man began on television. We also hear the title track of 'Need You Now' by Lady Antebellum. It was number one on 11th February 2010. On this day, Bill Clinton had two coronary stents implanted in his heart after he experienced chest pains. In the regular feature 'The First Time Ever I Saw Your Face', tracks are played from albums by The O'Jays and The Oak Ridge Boys.
In 'A Matter Of Life And Death' Paul celebrates the birthday of Steve Walsh - the lead singer of Kansas - by playing the band's hit 'Dust In The Wind'. We also hear 'O-o-h Child' by The Five Stairsteps as a tribute to Clarence Burke, Jr. of the group who has recently died. 'It's Not The Same Old Song' highlights 'Here I Go Again' by Archie Bell and The Drells, and a different song with the same title by Whitesnake. Paul concludes his countdown of the Top 100 list of songwriters based on success in the American chart from 1955 - 2005. We hear songs written by Eddie Holland (2) and Paul McCartney (1).
Our R&B Number Ones are from 1957 and this week by Chuck Willis and Tamar Braxton. We hear Country number ones from 2002 and now by Alan Jackson and Florida Georgia Line. This week's featured past and present Rock number ones are by Joe Walsh and Imagine Dragons. 'Random Access Memories' by Daft Punk is number one album and 'Blurred Lines' by Robin Thicke featuring Pharrell Williams is the best-selling song of the week.
Last on