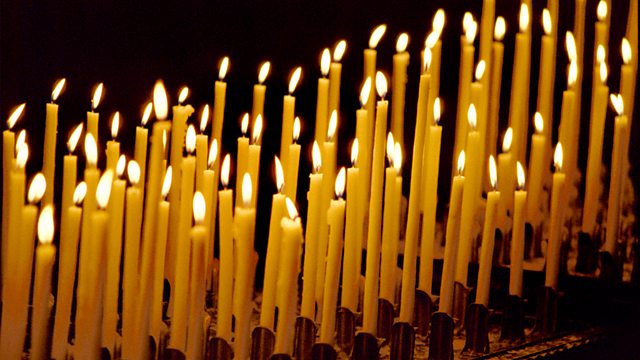 14/06/2013
Spiritual comment and prayer to begin the day with Perthshire Minister, the Revd Marjory MacLean.
Last on
Rev Marjory MacLean
Good morning.
As a Royal Naval Reserve chaplain, I especially love the quiet darkness of the bridge of a naval ship during the Middle Watch of the night far out at sea. Of course that's a place of ambiguity for many people, not a place for inspiration, you'd think, at all. And certainly it's functional and a little threatening, and certainly the shadows and silhouettes of military equipment are unmistakeable even in very deep darkness.
But from time to time, when two warships pass each other, and two groups of human beings with the same purpose come within reach of each other in one of the world's sea-lanes, a watchkeeper will be sent out onto the bridge wing to send a message the old way, by Morse signalling lamp, to the other ship. It's the nearest thing to touching those two ship's companies can do, and the cold steely reality suddenly becomes warmly human just for a few moments.
Curiously it gives you a feeling of safety; for in a world where electronic communications have so replaced the tradition of signals from another age, and the protection of information becomes a complicated science all by itself, here is conversation no listening device can eavesdrop, simply one to another. You really feel you've met your friend and you are alone with them.
Light, blinking on and off as it has done for more than a century, continues a friendly conversation and sends the good wishes of colleagues and friends on round the seas of a difficult and dangerous planet.
O light of land and sea, sustainer of a wild and beautiful world, and keeper of those who are asked to give difficult service far from home: protect all those beyond our reach for whom we worry, and keep them away from darkness and danger. AMEN