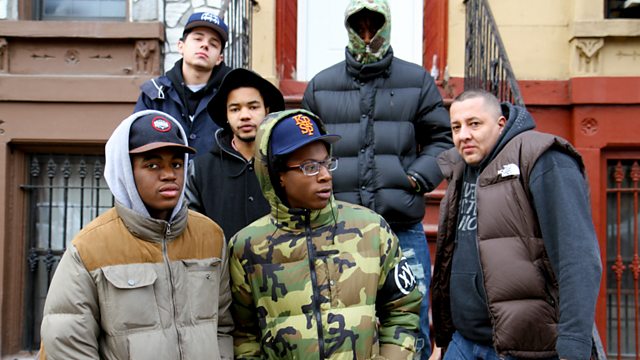 Joey Bada$$ and the New Brooklyn
Still only 18 years old and fresh out of high school, Joey Bada$$ is already one of the most hyped MCs on the planet.
What's perhaps even more impressive is that he's achieved that status by doing things his own way, without the help of the major label system.
In this special 1Xtra Story, DJ Semtex heads to Brooklyn to hook up with Joey and get a unique insight into the story so far for him and his Pro Era collective. It's a story of success, with his mixtape 1999 gaining him an instant global fan base; but also sadness, as the collective struggle to come to terms with the death of founder member Capital Steez.
Hear Joey take Sem on a tour of the spots in Brooklyn that mean the most to him, including Prospect Park and his Grandma's former house in Bed-Stuy. It's a chance for them to talk in depth about his musical inspirations, reconnecting with family and how he deals with the weight of expectation on his shoulders.
Joey and Pro Era aren't the only MCs coming out of Brooklyn right now though, so while he's in their manor, Sem also hooks up with the likes of DyMe-a-DuZiN, the Underachievers and Phony Ppl.
Last on