"29 mics were placed through the Abbey to give a complete sound picture of the ceremony."

Dimbleby, a teenager during the festivities, recalls how post-war Britain celebrated.

Memories of the Coronation from around the UK.
Featured in...
The BBC's original live coverage of the events of Coronation Day, 2nd June 1953.
TV blog: Making broadcasting history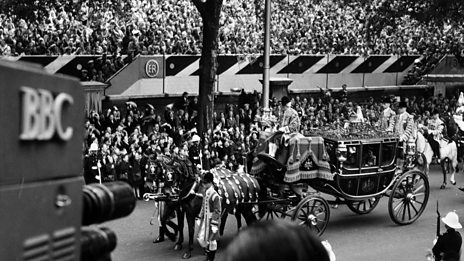 "It was the first time the television audience exceeded the radio audience"
Gallery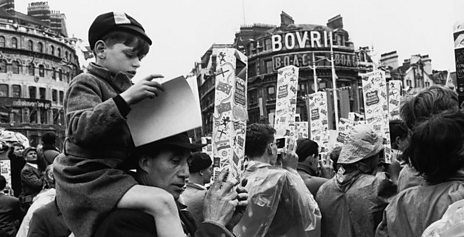 The Queen is glimpsed via periscopes and piggy-backs in these Werner Bischoff/Magnum shots