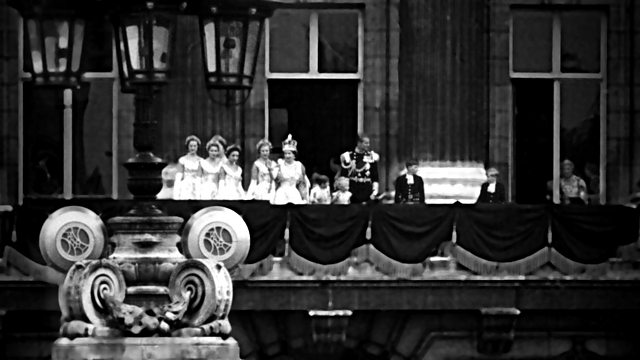 The Queen's Appearance on the Balcony of the Palace
The Queen and members of the royal family appear on the balcony of Buckingham Palace to greet the crowds and for the RAF fly-past, with commentary by Berkeley Smith and Chester Wilmot. Originally broadcast on 2 June 1953.
"29 mics were placed through the Abbey to give a complete sound picture of the ceremony."

Dimbleby, a teenager during the festivities, recalls how post-war Britain celebrated.
Featured in...
The BBC's original live coverage of the events of Coronation Day, 2nd June 1953.
TV blog: Making broadcasting history